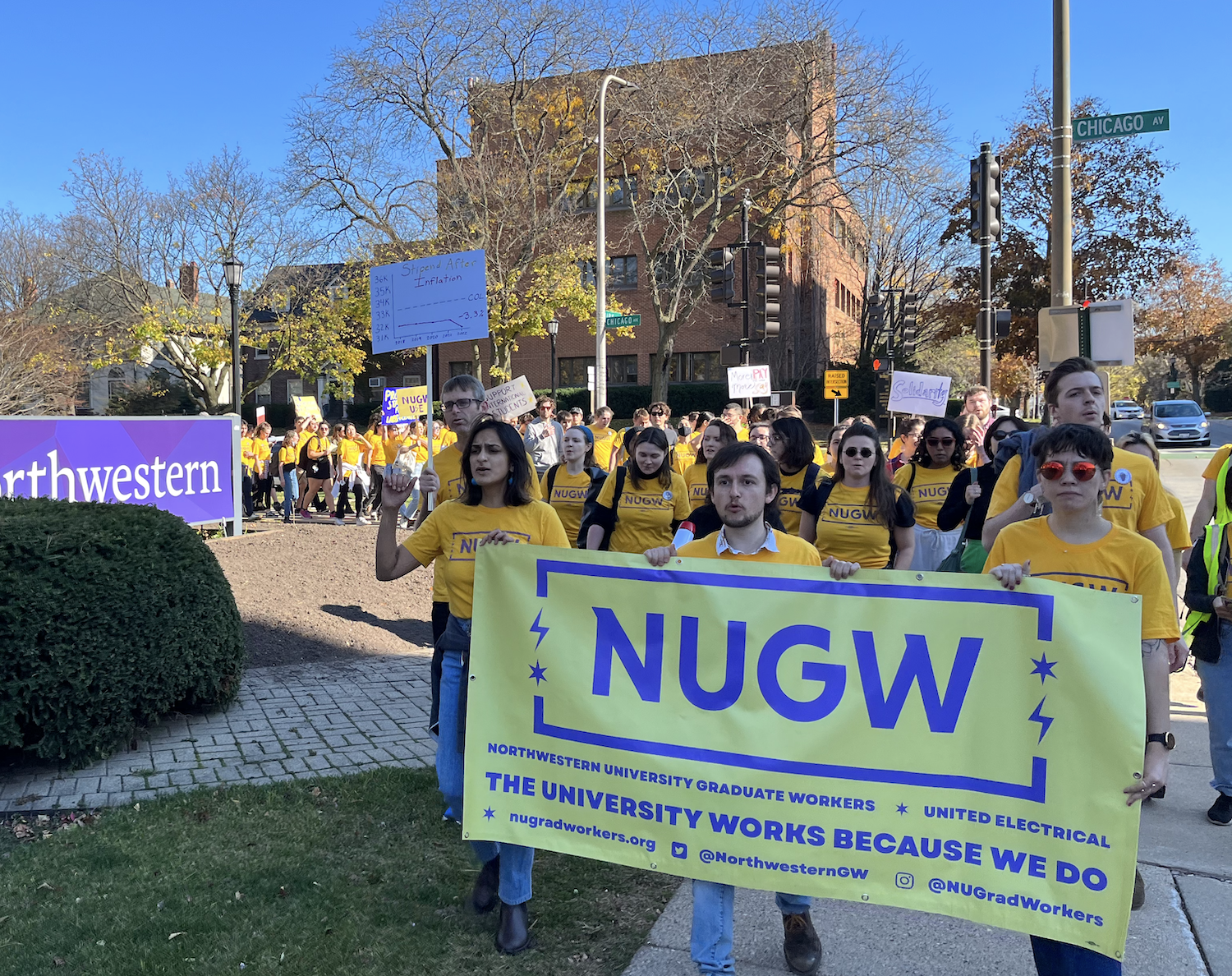 PLEDGE YES
Pledge to vote yes in the upcoming union election.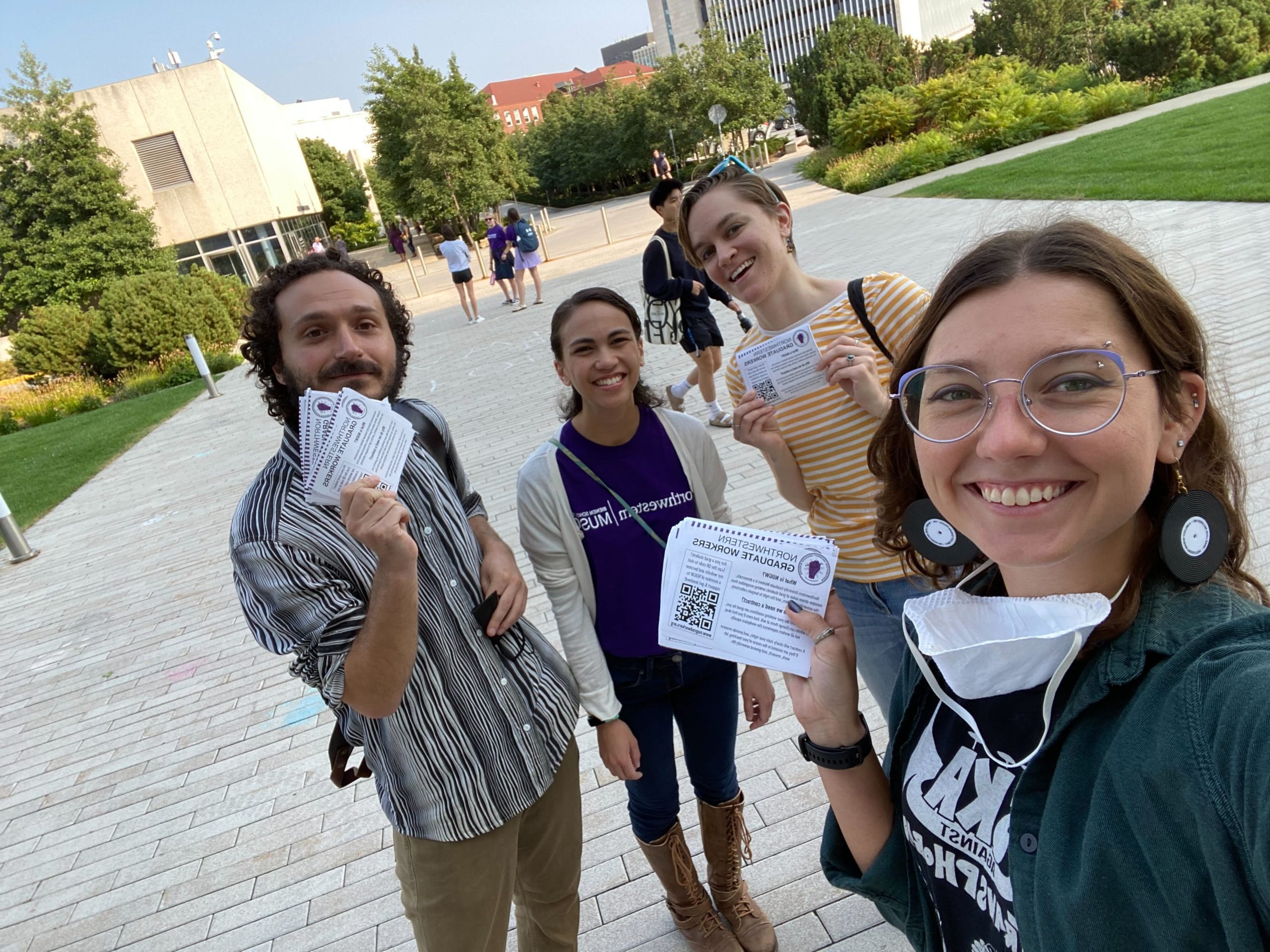 Why Unionize?
Explore resources to learn why a graduate union on campus can increase your wages, create an arbitration system, and build structures to support parents, BIPOC, workers with disabilities, international students, and ALL graduate workers.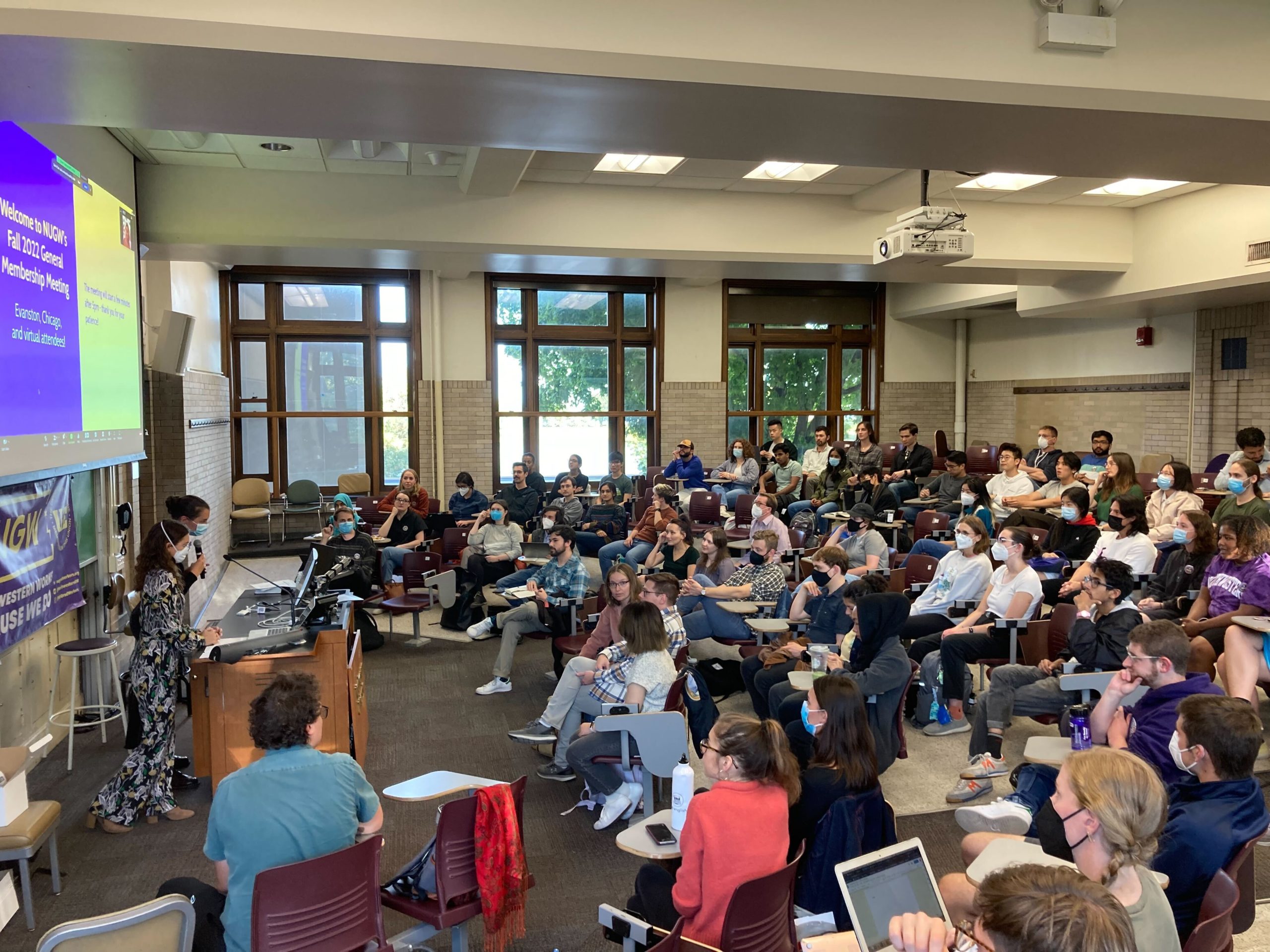 Become a Member
Beyond signing a card, the number one thing you can do to stay involved is to become an official member of NUGW. If you are able, you can elect to donate a monthly amount to help support the fight to form a recognized union of graduate workers at Northwestern.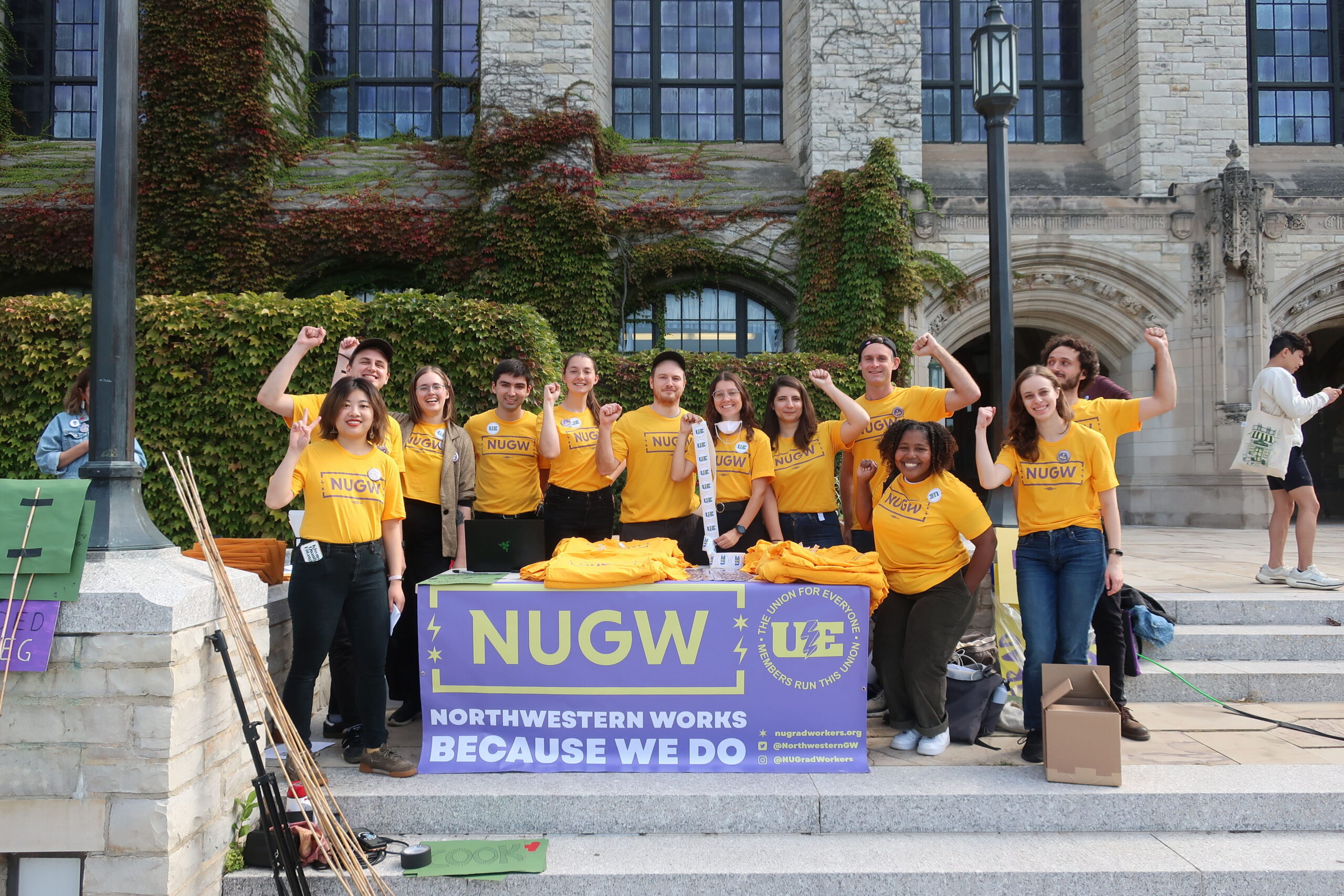 DONATE
Donate or become a dues-paying member today to support the fight for more pay, more say, equitable working conditions, and dignity for all graduate workers on campus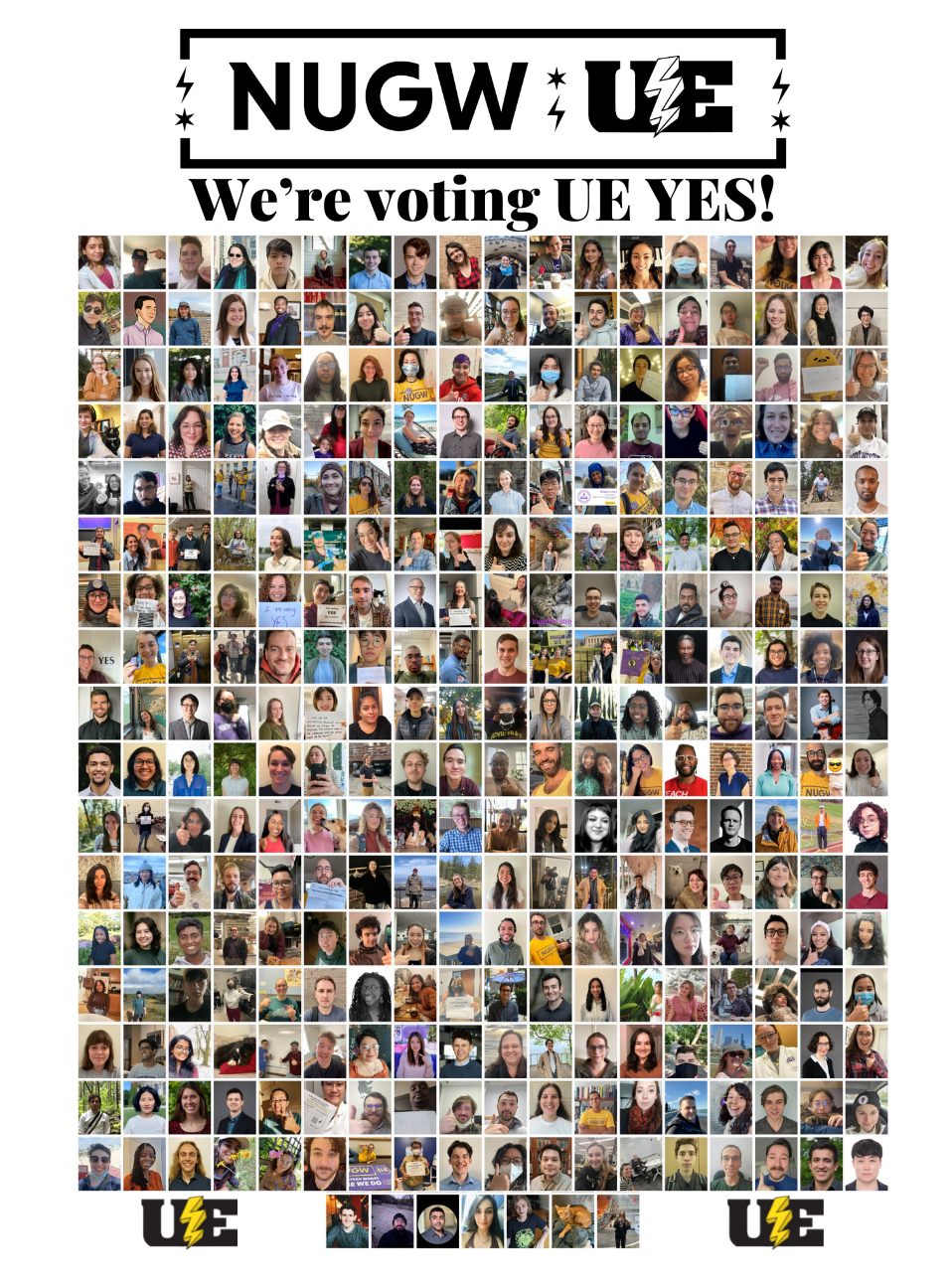 Over 1600 signatories have publicly pledged to VOTE YES for NUGW on election day! Join them today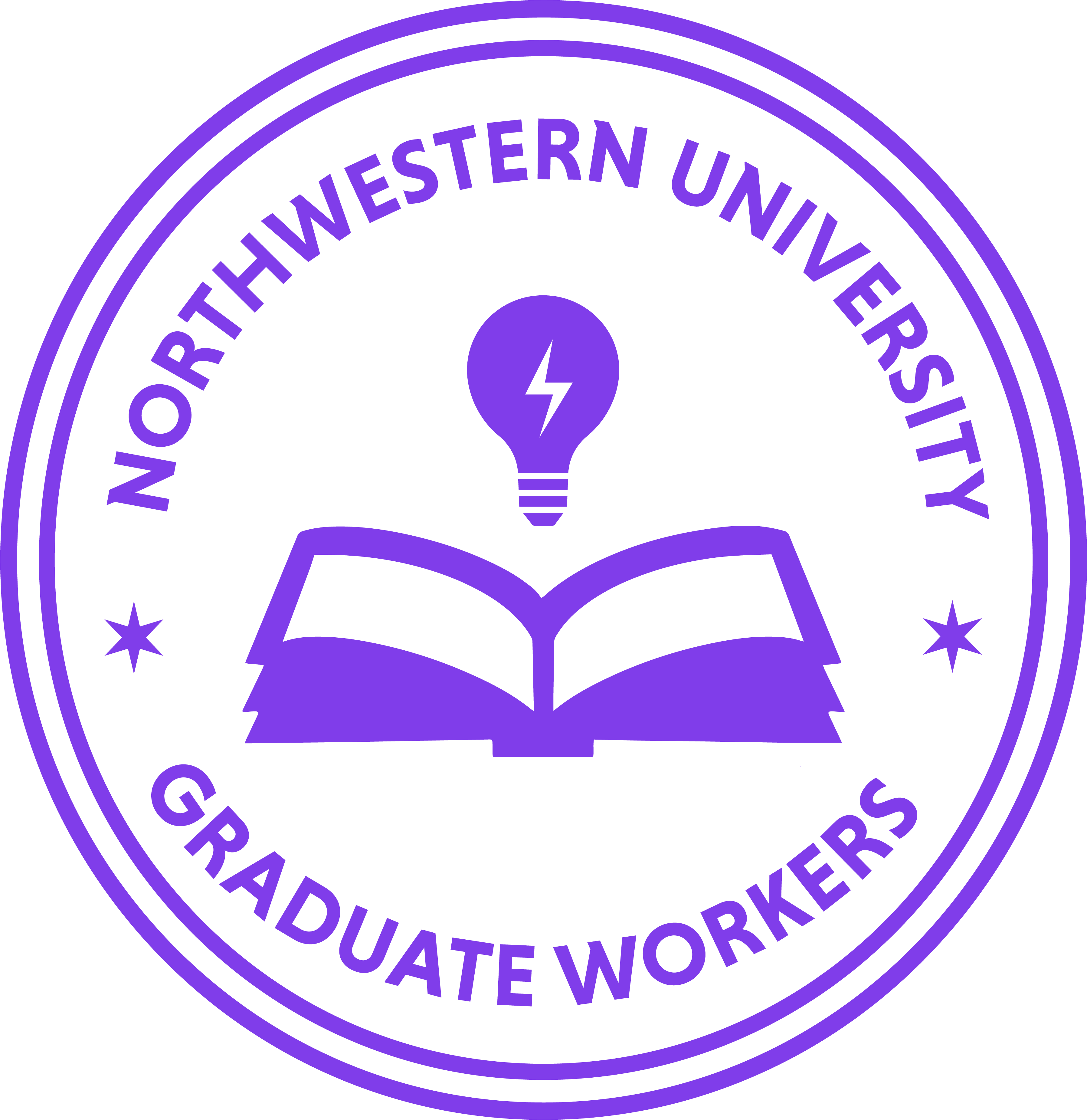 Your voice matters!
Pledge to vote yes for your union at Northwestern, and express public support for NUGW.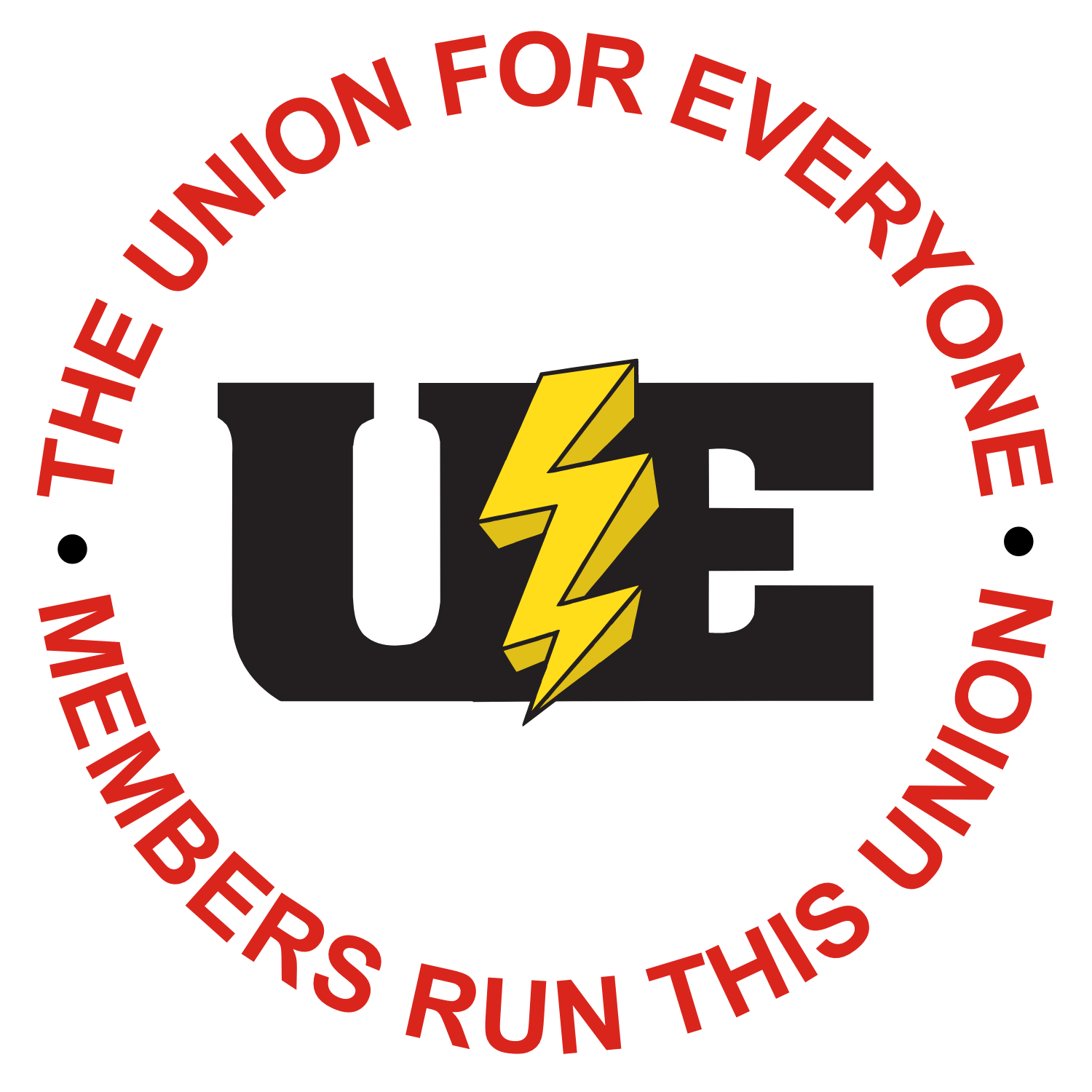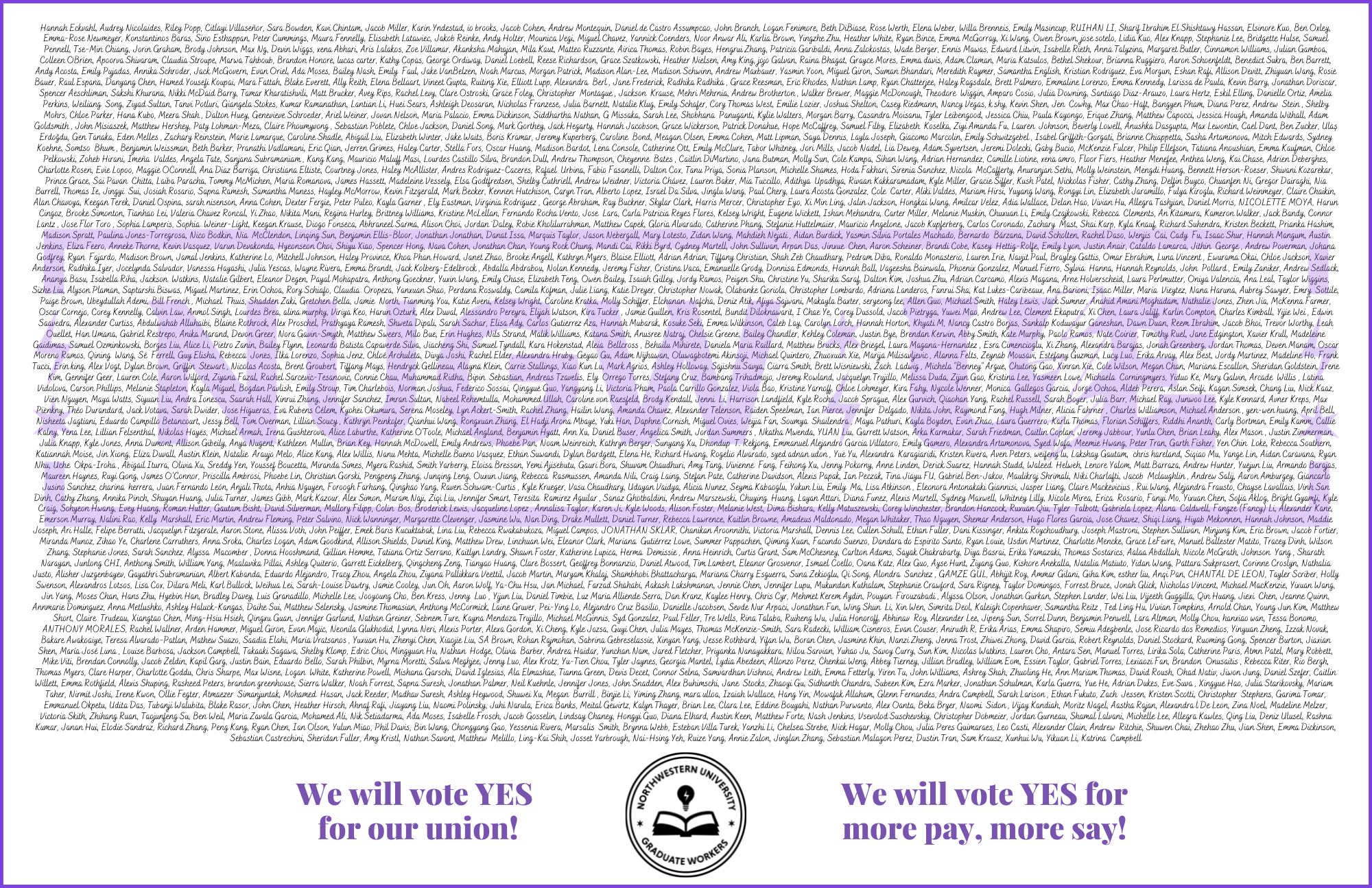 5 Point Platform for Grad Worker Rights
Competitive Pay through Graduation Day
Higher base stipend with yearly raises, stable funding past Year 5, and a free opt-in U-Pass for all graduate workers.
Professional Standards in Labs & Classrooms
Guaranteed time off, paid sick days, and extra pay for heavy teaching loads or work outside of standard responsibilities, like lab safety designates.
Vision, dental, and dependent insurance at no extra cost, and no lapses in health coverage during medical leave.
Support for International Students
Legal support for immigration, visa processing, and tax filing available in multiple languages.
Power & Protection in Our Workplace
Work conditions negotiated democratically, collectively, and transparently by graduate workers, faculty, and administration. Independent processes to protect grad workers from abuse, harassment, discrimination, and/or retaliation.
NUGW is built on grassroots organizing across every department and graduate program at Northwestern. Hear from your department organizers about why they dedicate their time to bringing their fellow graduate workers together to win a collectively bargained contract.
Have questions about our campaign?
More than 1600 graduate workers at Northwestern University have pledged to vote yes in our union election. The MAJORITY of graduate workers at Northwestern are saying a resolute YES TO OUR UNION! We are voting YES because we deserve: Competitive Pay through Graduation Day Comprehensive Healthcare Support for International Students Professional Standards in Labs…
Read More
JOIN THE FIGHT FOR A FAIR NORTHWESTERN