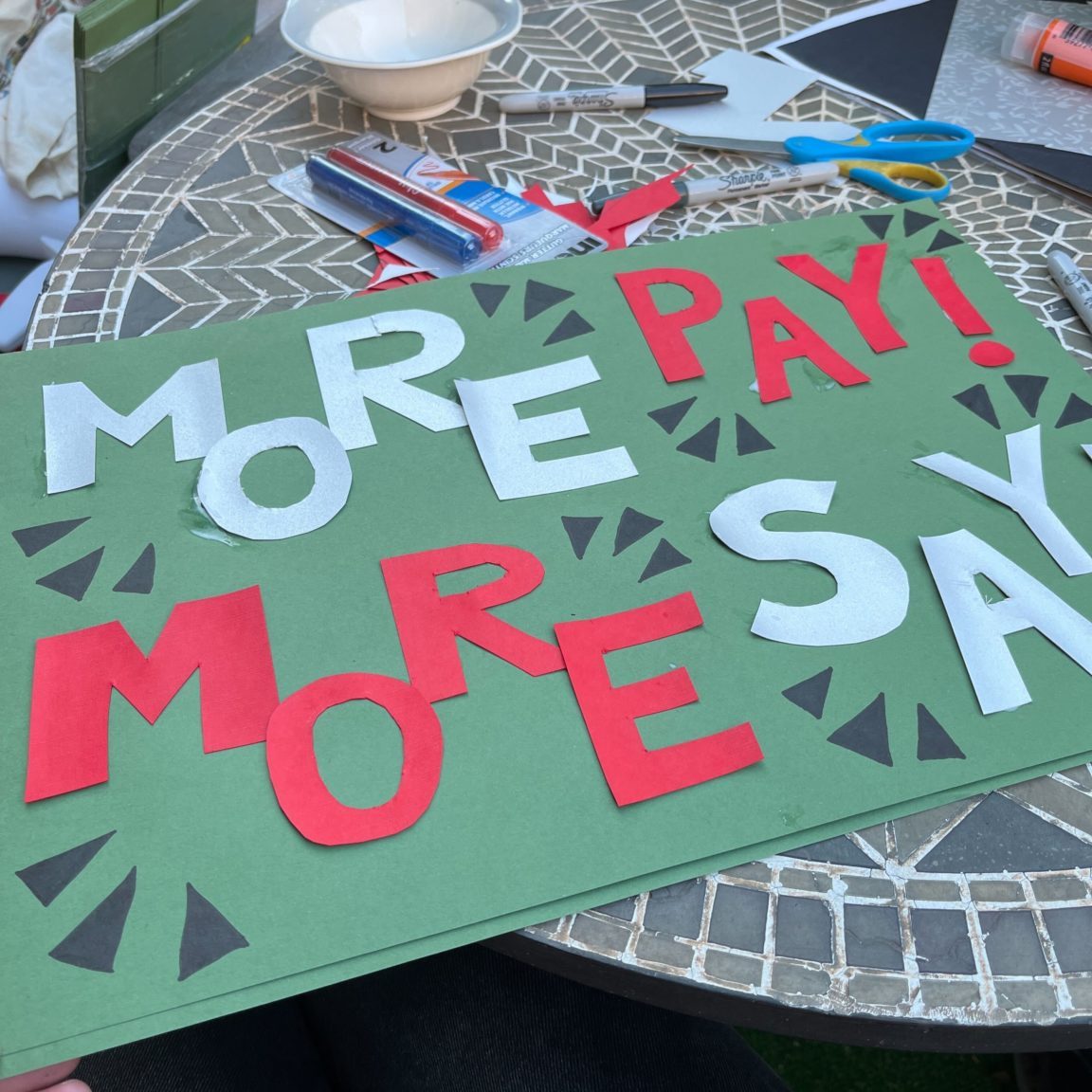 NORTHWESTERN UNIVERSITY GRADUATE WORKERS
Northwestern University Graduate Workers (NUGW) is an antiracist, feminist labor union fighting for better working and living conditions for all graduate workers. We understand that the material conditions of our academic lives, and the right to a collective voice in decisions that affect these conditions, are inherently issues of racial, gender, and decolonial justice. We are dedicated to building a diverse and democratic union that centers the needs of historically excluded and underrepresented graduate students, particularly Black, Indigenous, POC, queer, trans, undocumented, low-income, first-generation, parenting students and students living with disabilities or chronic illnesses.
Why form a graduate workers union at Northwestern?
A majority of graduate workers reported insecure funding situations on a 2021 Pandemic Survey of student needs
In FY2020, Northwestern had over $380 million in cash and cash equivalents, yet claim they can't afford funding extensions during the COVID-19 pandemic.
The maximum cost of guaranteeing 6th year funding for graduate students is less than $23 million dollars, yet Northwestern refuses to consider it.
"COVID-19 has exacerbated problems I was already having with my mental health. The actions of the university, and my department to some extent have made these issues worse. I'm pretty upset about how little the university has done to discuss the impact of the pandemic on our mental health."
"As an instructor, I had to take on an even heavier responsibility to take care of [my students'] emotional well-being because the administration has been ignorant about it. I feel responsible for taking care of my students, but the university seems to think they can continue to exploit our compassion without adequate compensation."
"I am a single parent who suddenly had to take care of my kids full time and was still expected to be a productive research and scholar [during a global pandemic]."
Northwestern reported a budget surplus of $83.4 million in FY2020, yet laid off workers and reduced department budgets.