A majority of grad workers have pledged to vote YES!
More than 1600 graduate workers at Northwestern University have pledged to vote yes in our union election. The MAJORITY of graduate workers at Northwestern are saying a resolute YES TO OUR UNION!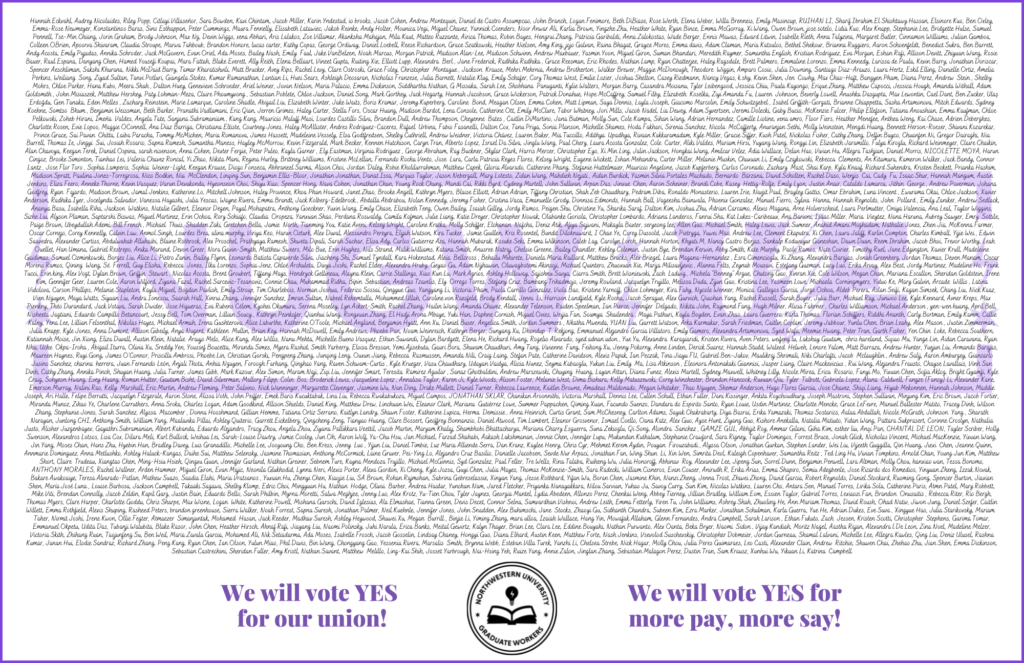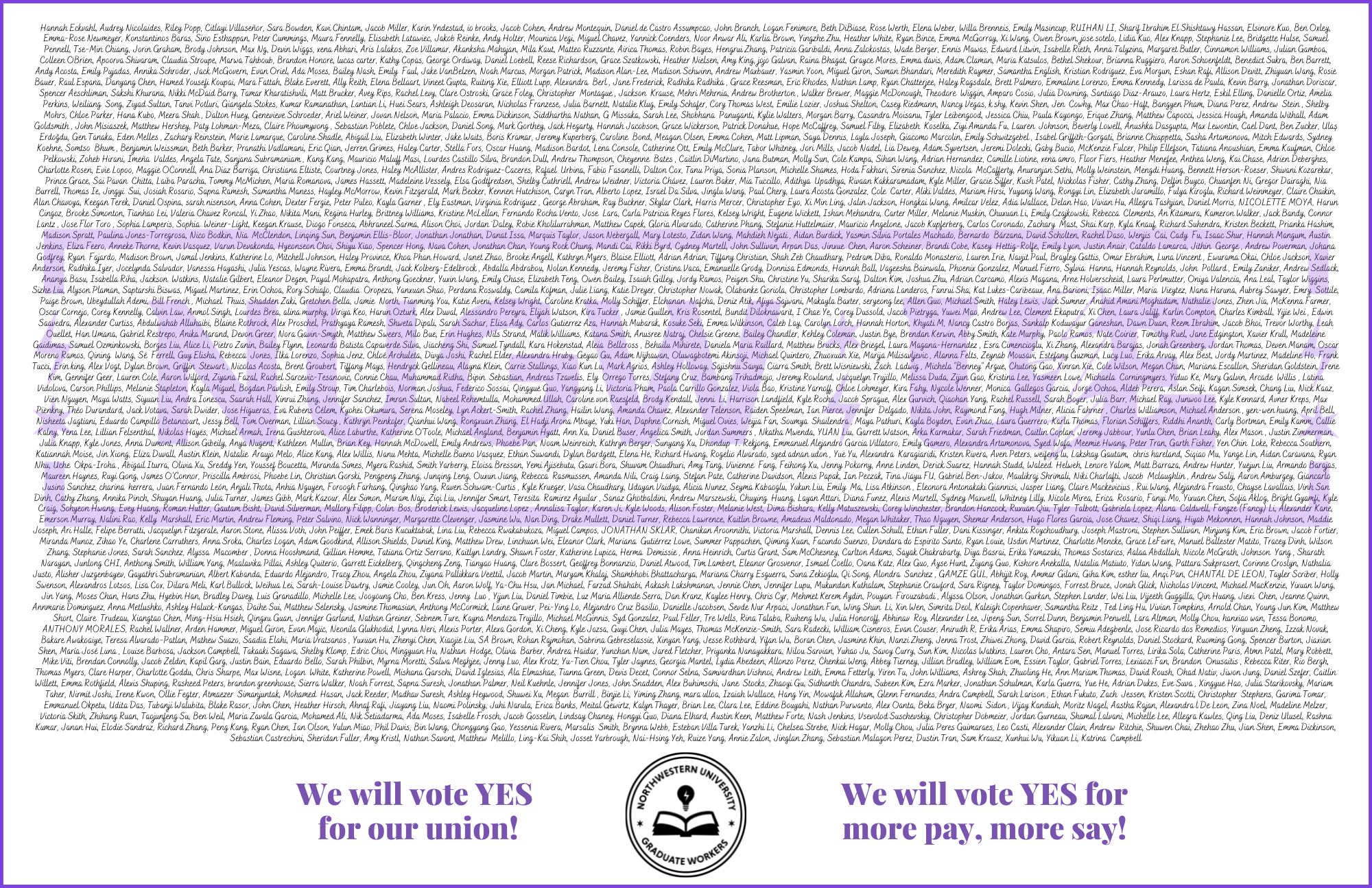 We are voting YES because we deserve:
Competitive Pay through Graduation Day

Comprehensive Healthcare

Support for International Students

Professional Standards in Labs & Classrooms

Power & Protection in Our Workplace
We're excited to VOTE YES FOR OUR UNION on January 10th and 11th to empower ourselves to negotiate a contract with Northwestern that we democratically vote to ratify, that reflects our needs and allows us to thrive.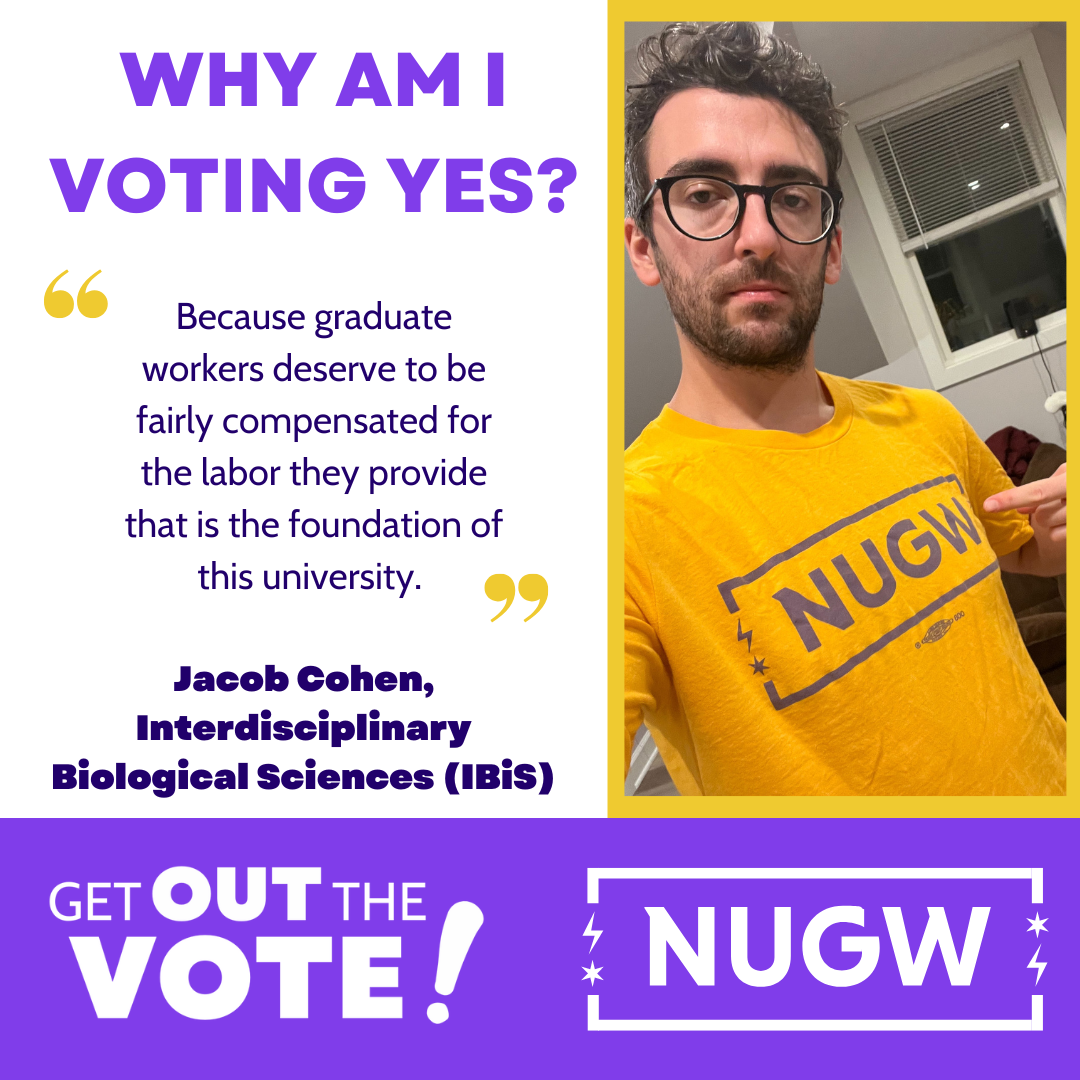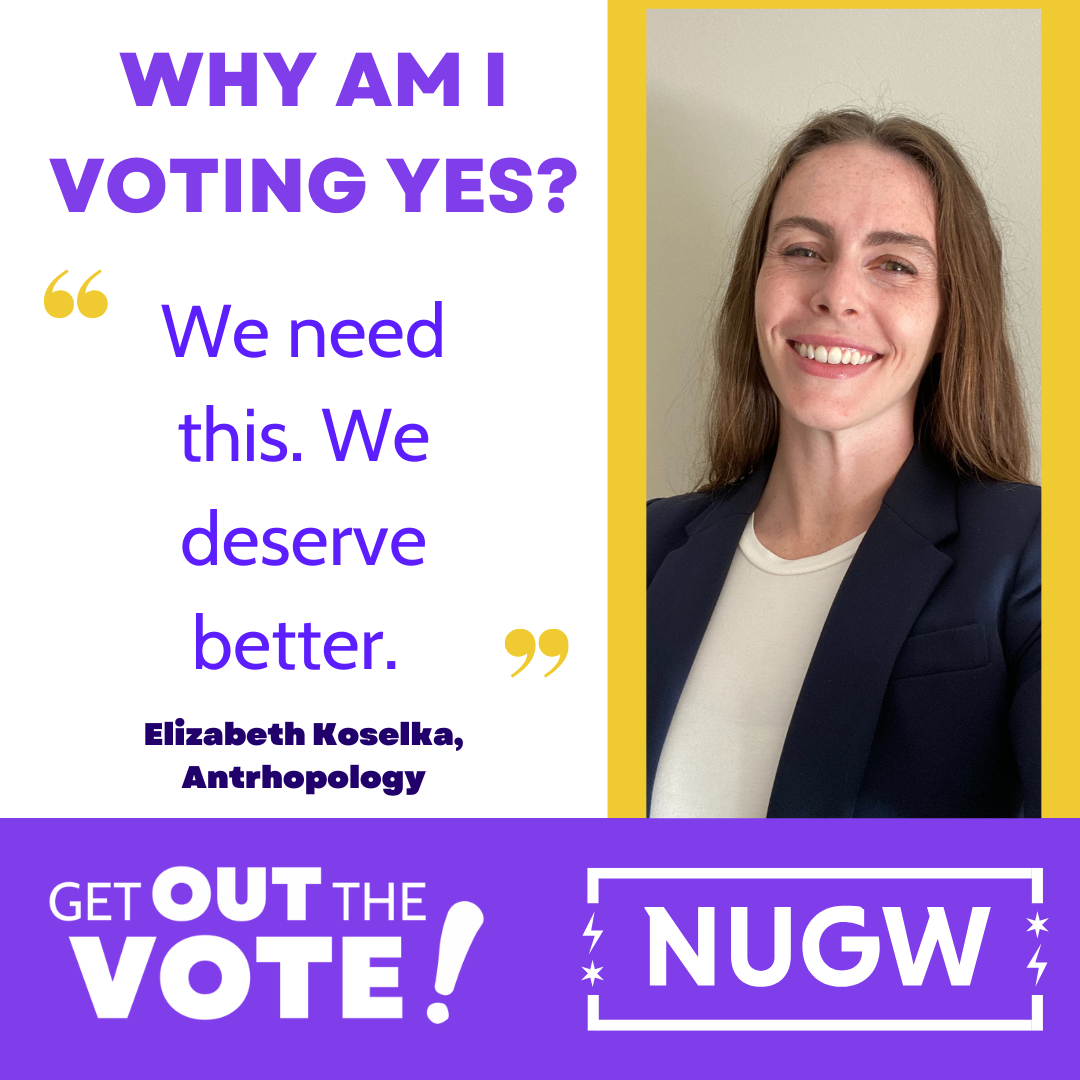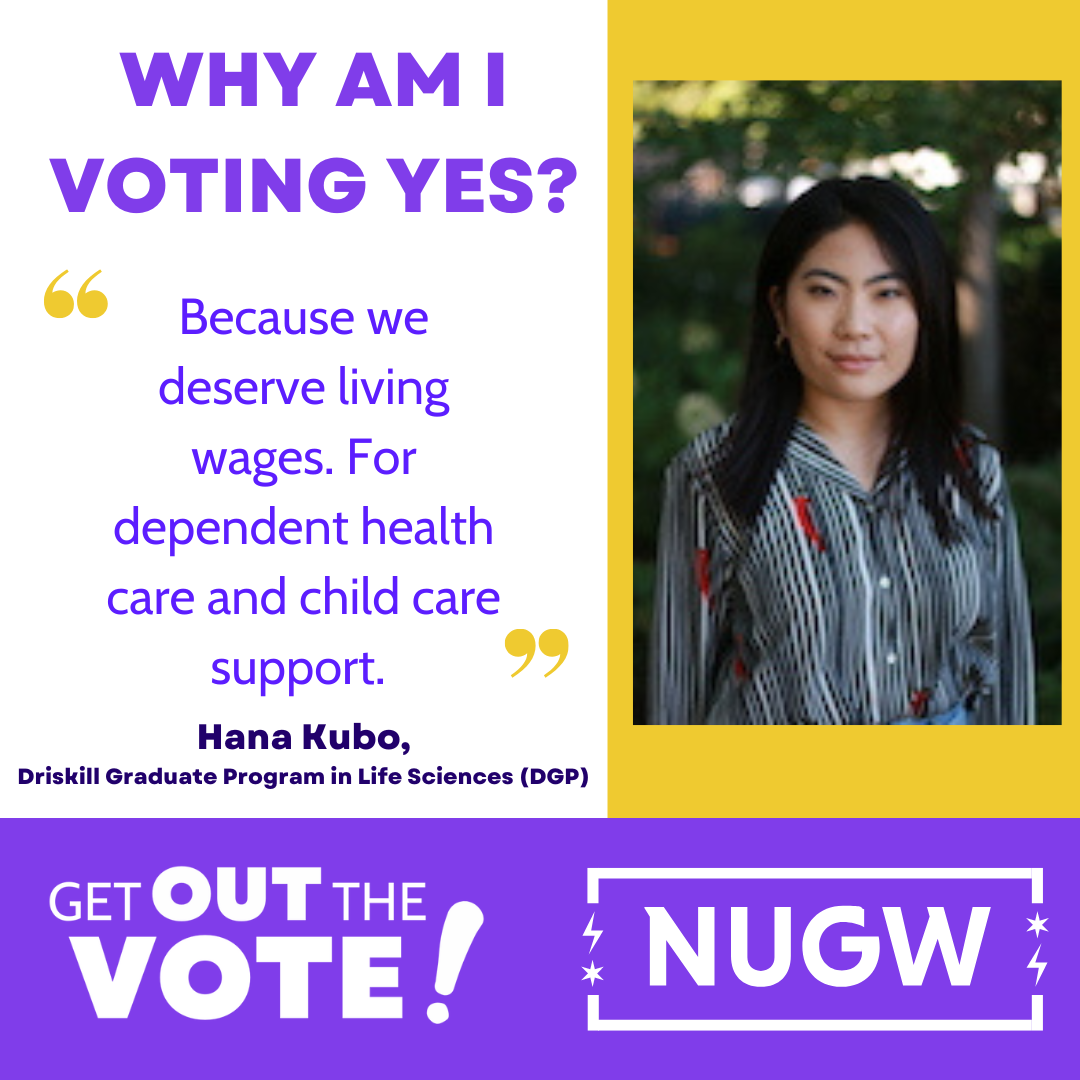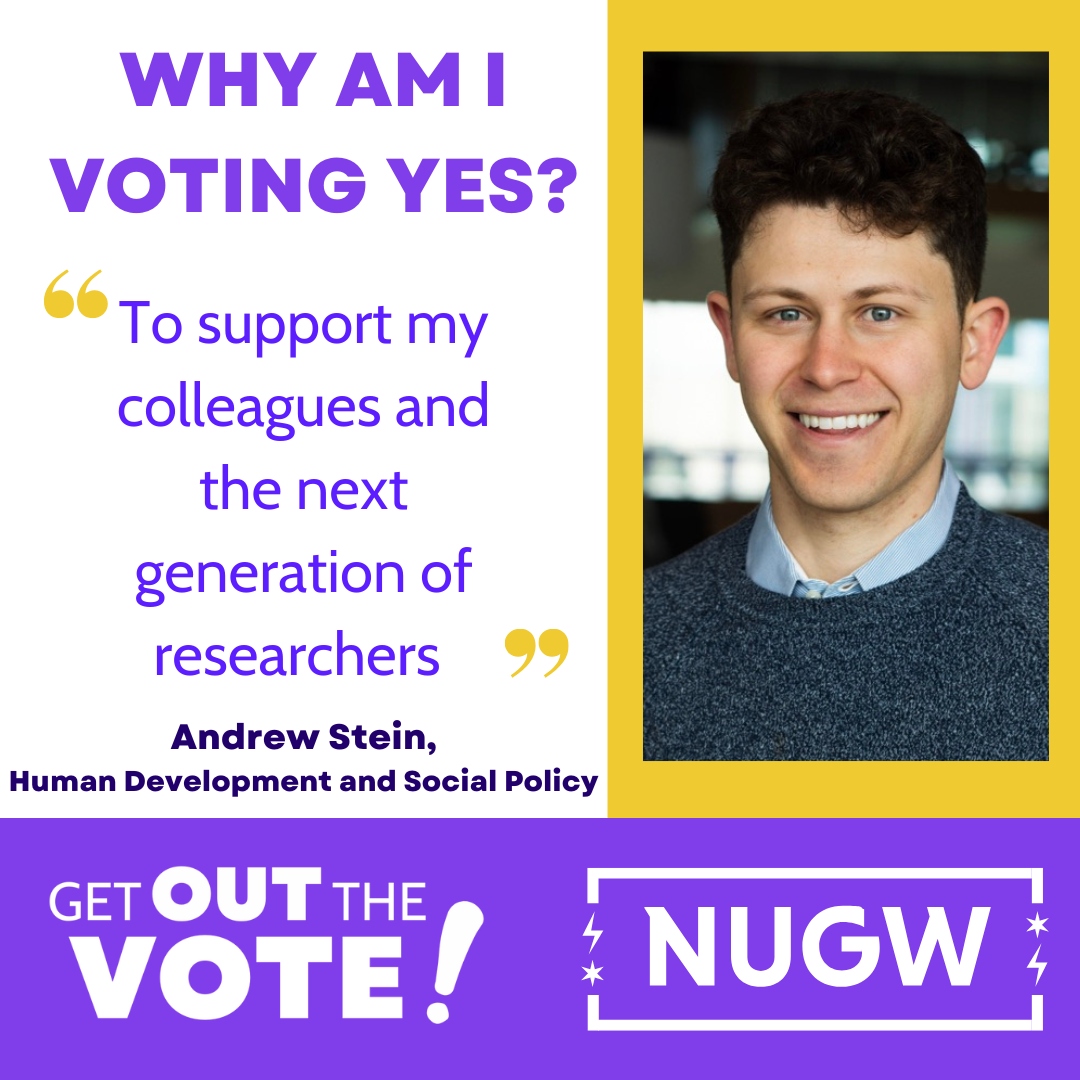 WHY ARE WE VOTING YES FOR OUR UNION? Once we win our union election we will be able to codify past NUGW wins such as a full five years of funding and paid medical leave into legally binding contract provisions that the Northwestern administration is bound to honor. We will continue to exercise our collective power as a union of graduate workers to keep improving our conditions in a timely manner.
Here are just a few examples of the union contract wins that other graduate worker unions have won that we could win at Northwestern as well: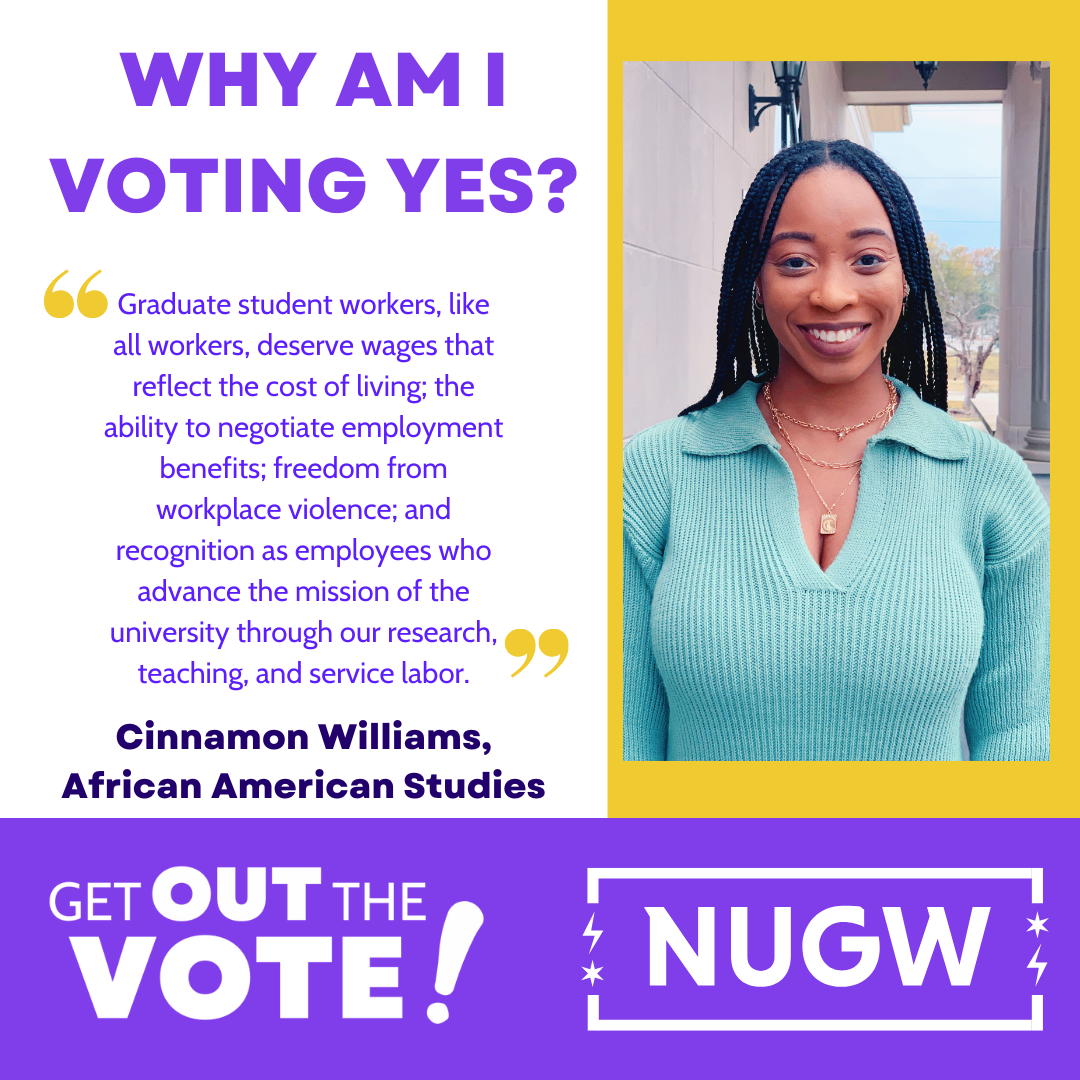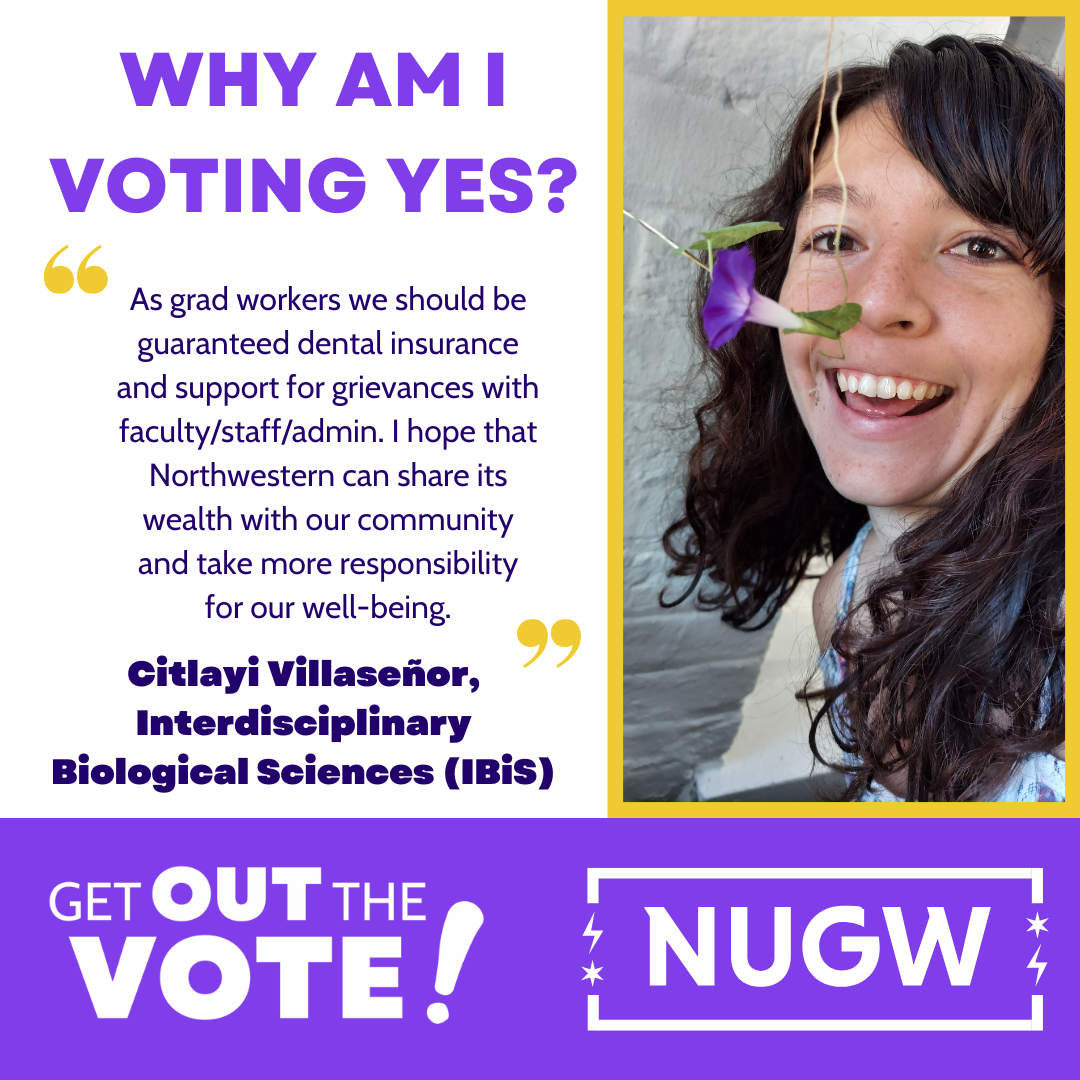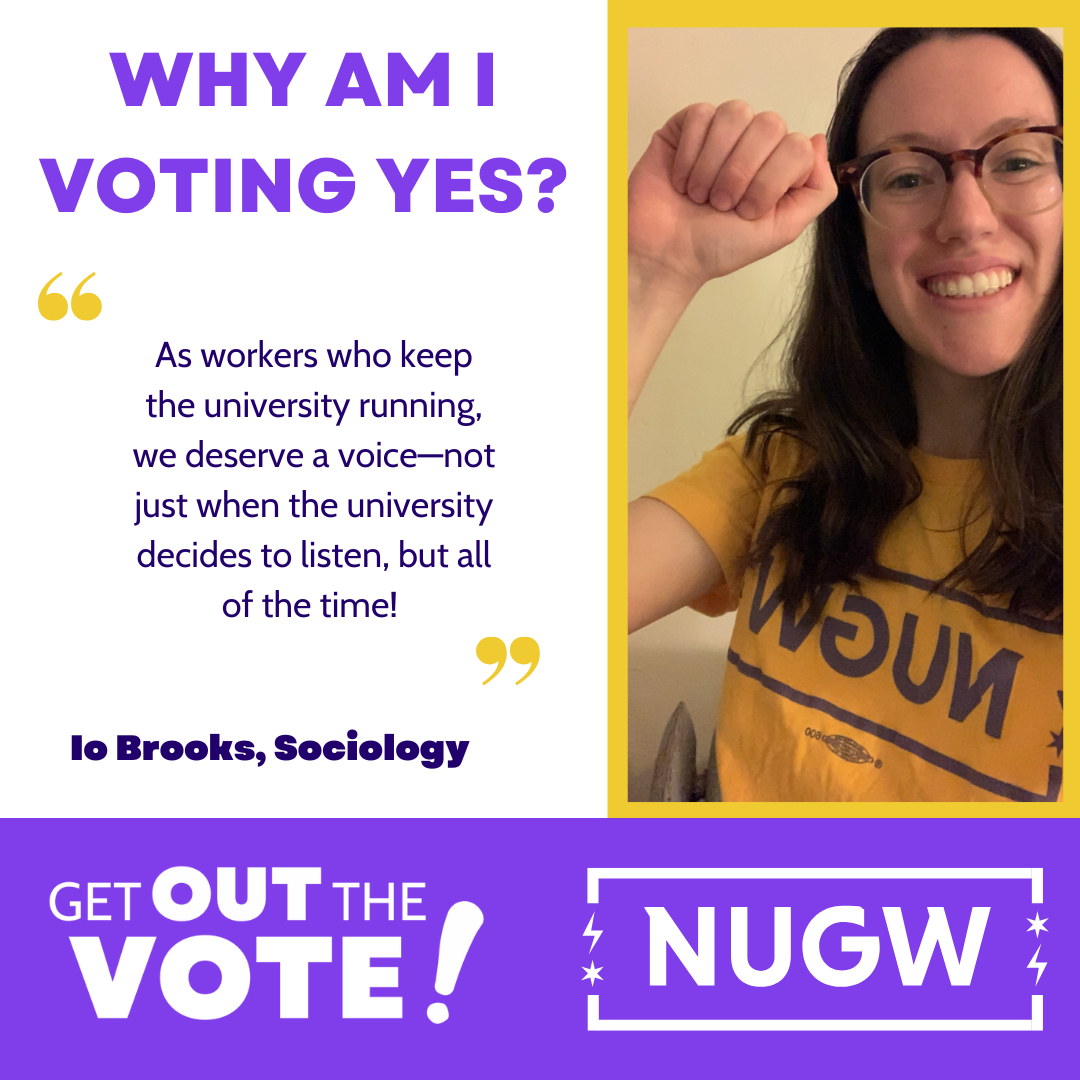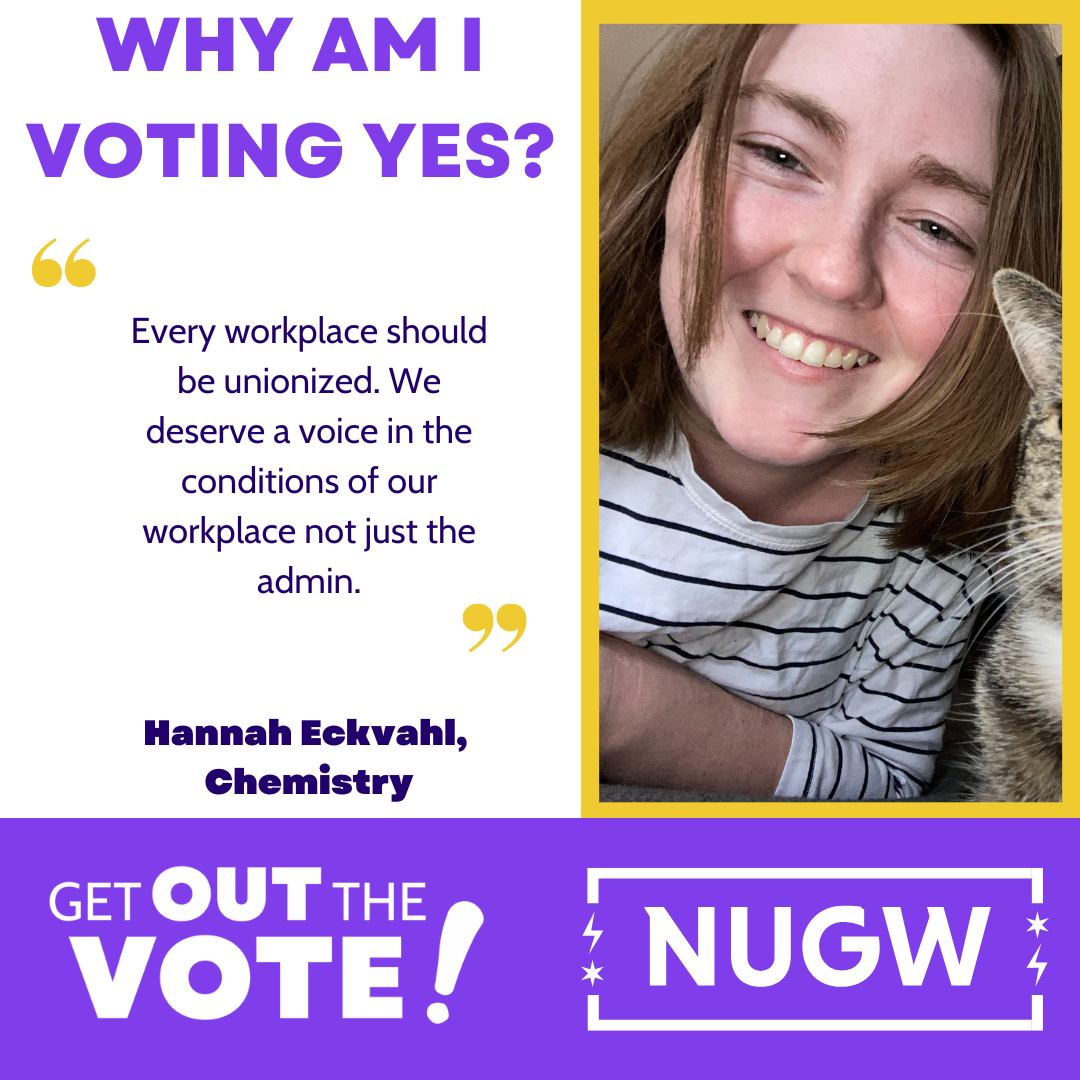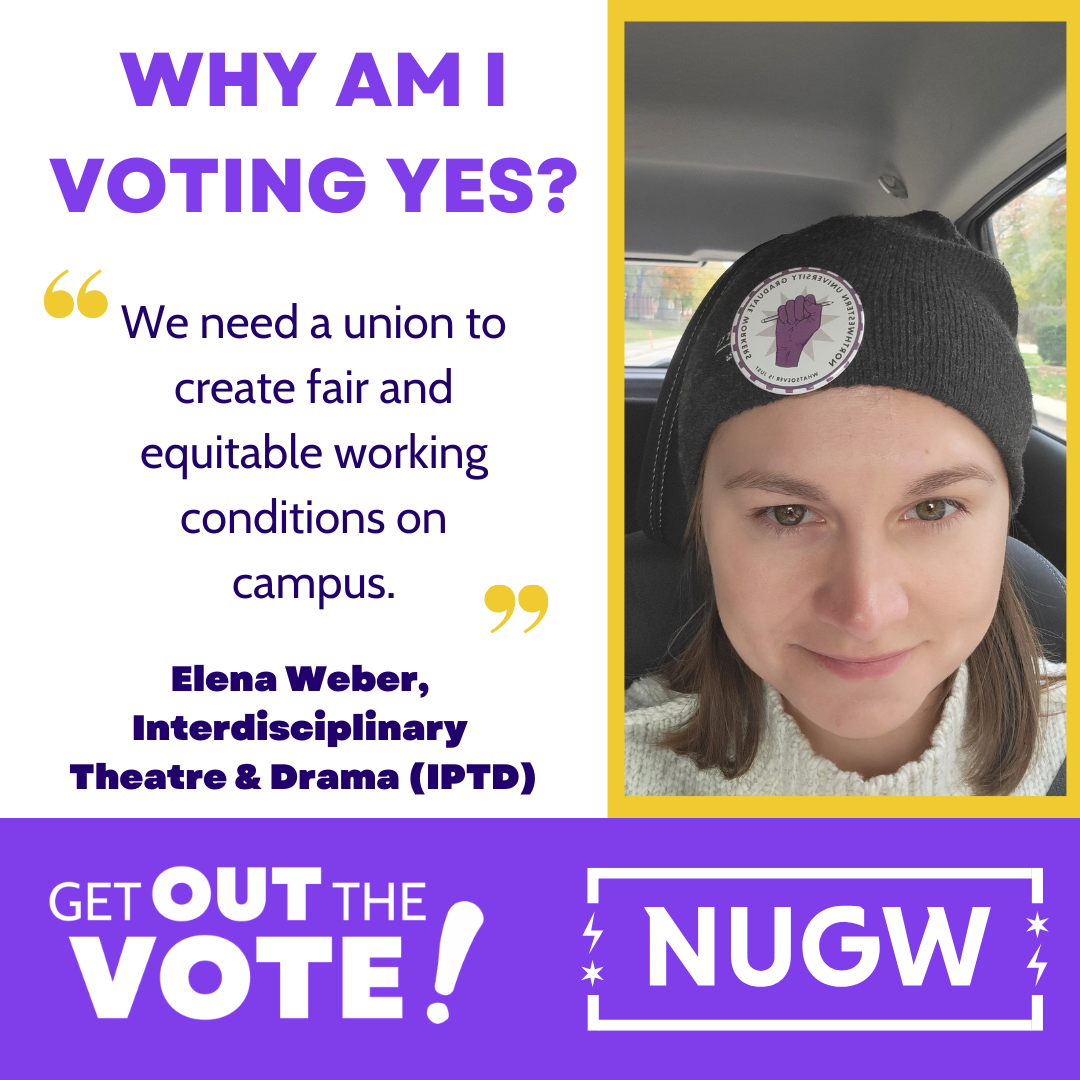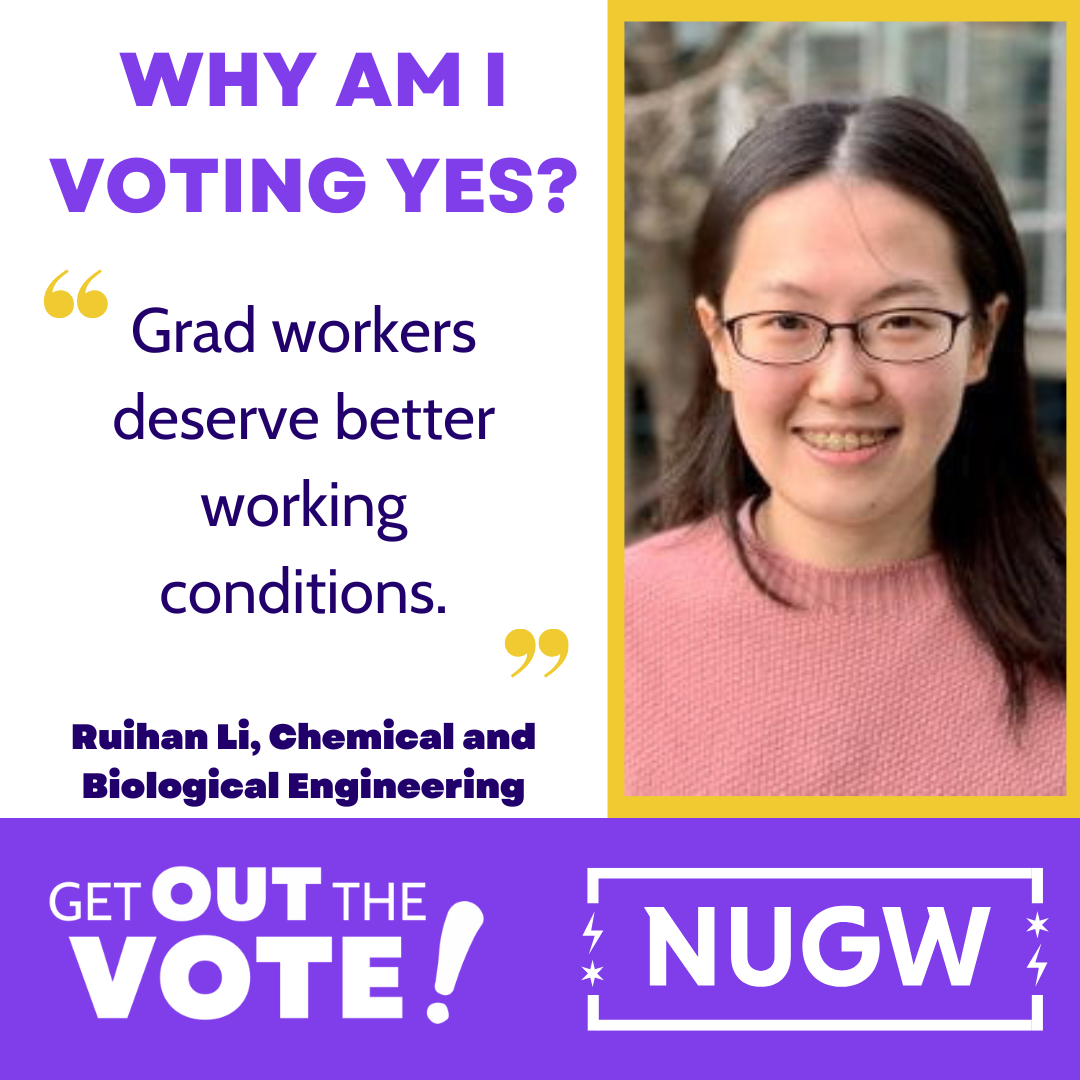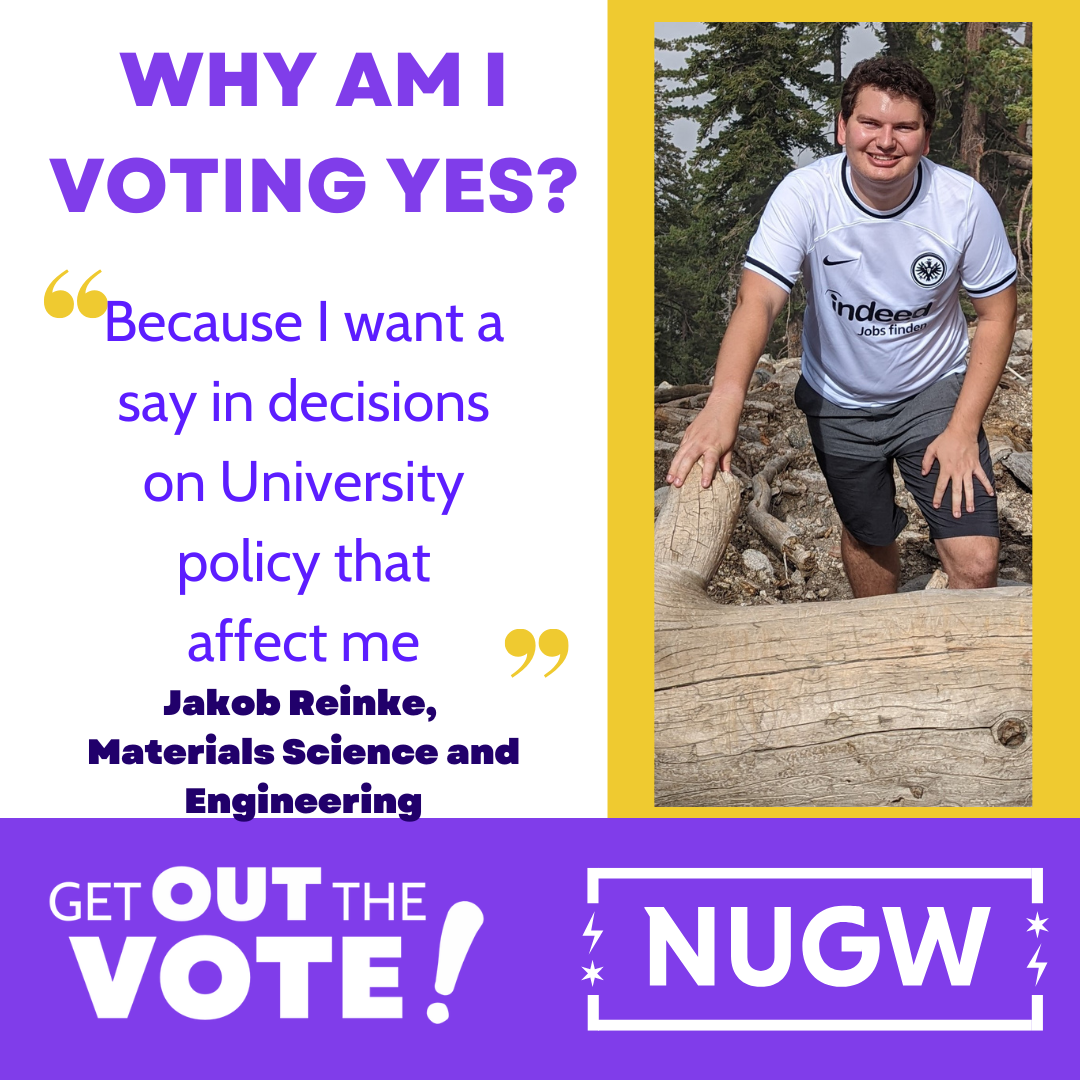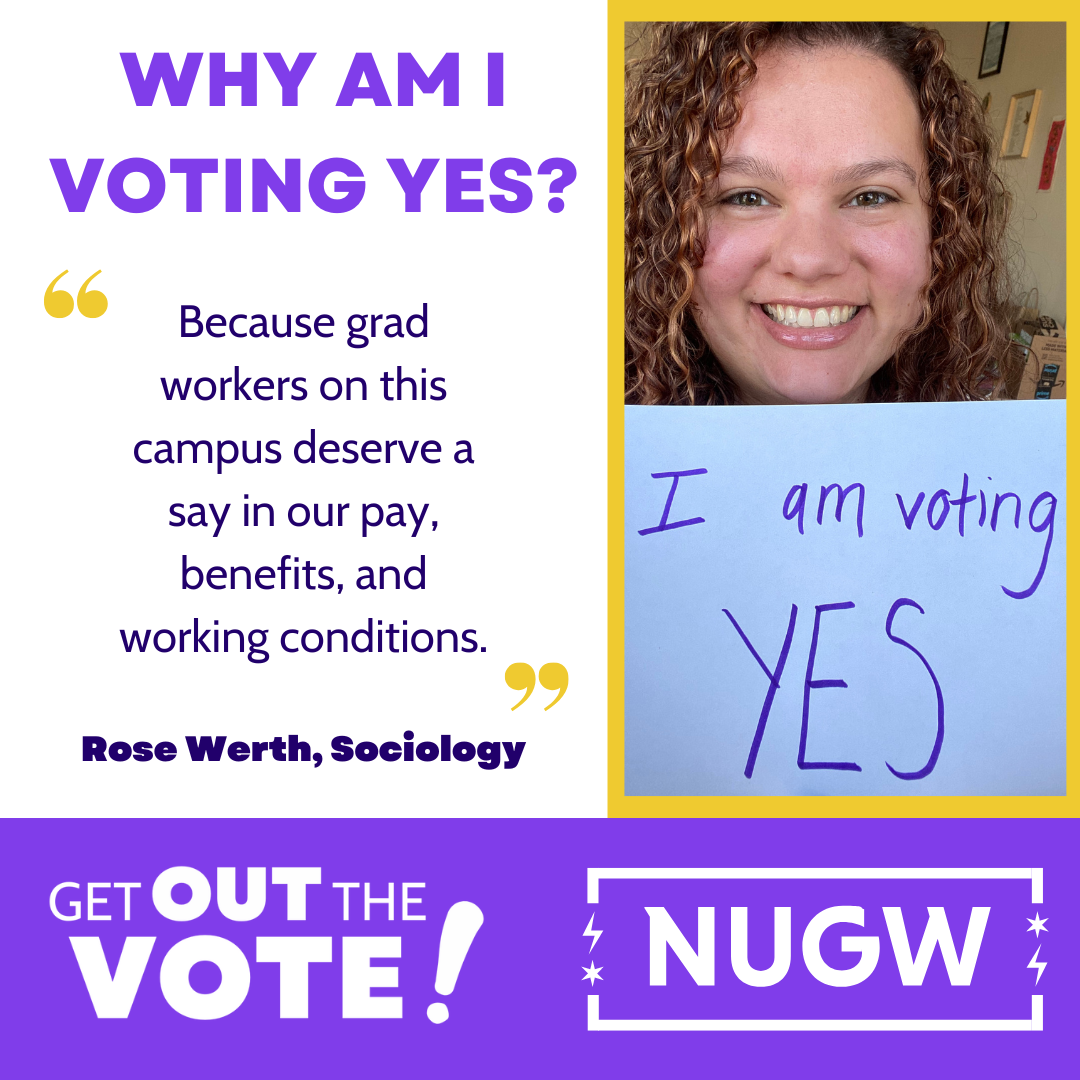 We came to Northwestern to further the pursuit of knowledge and train future generations of scholars. By unionizing we prioritize making positive changes to our working and learning environments that will facilitate Northwestern's mission of academic freedom and excellence. As a union of graduate workers we can make our university a better place using a collective voice that is more powerful than any one of us acting alone.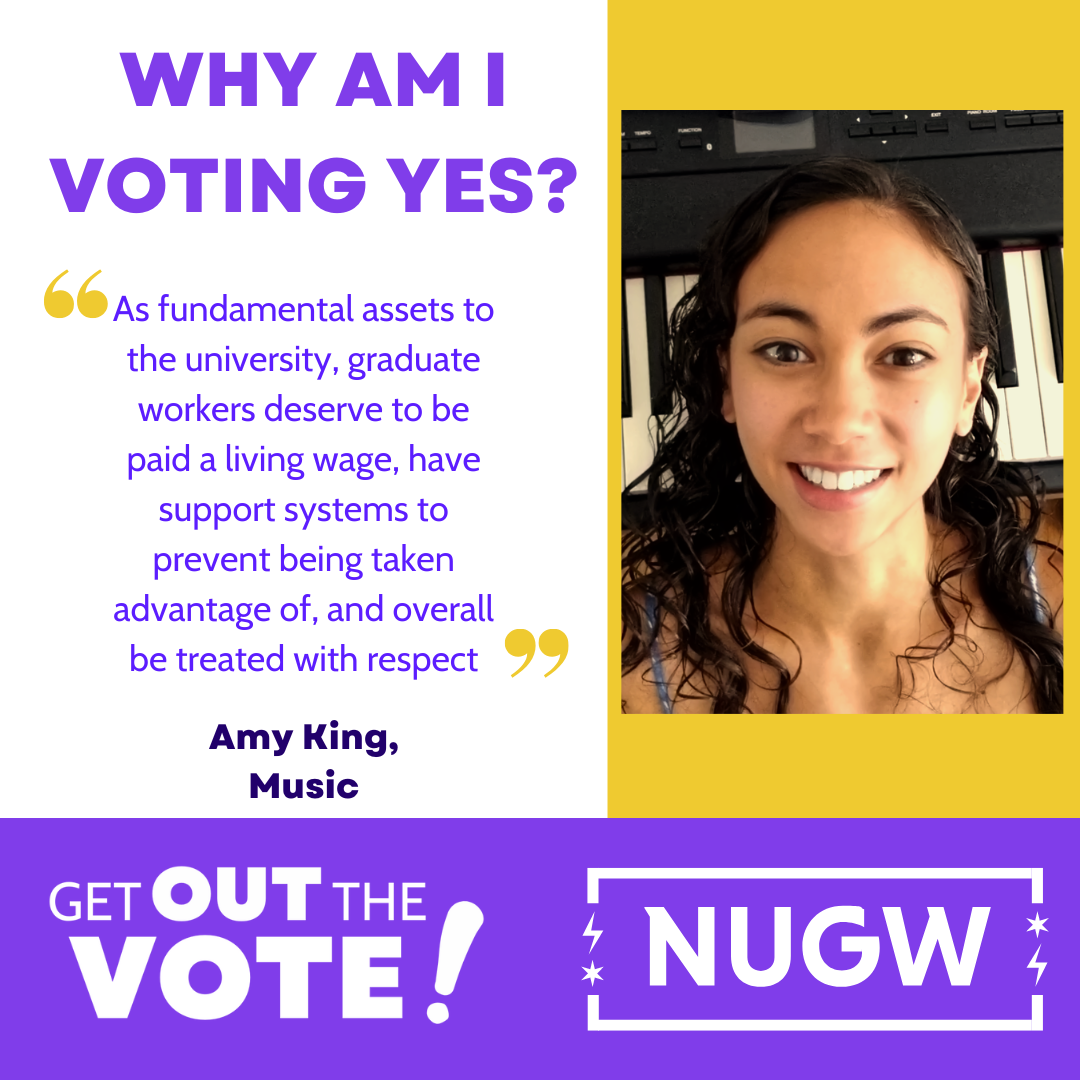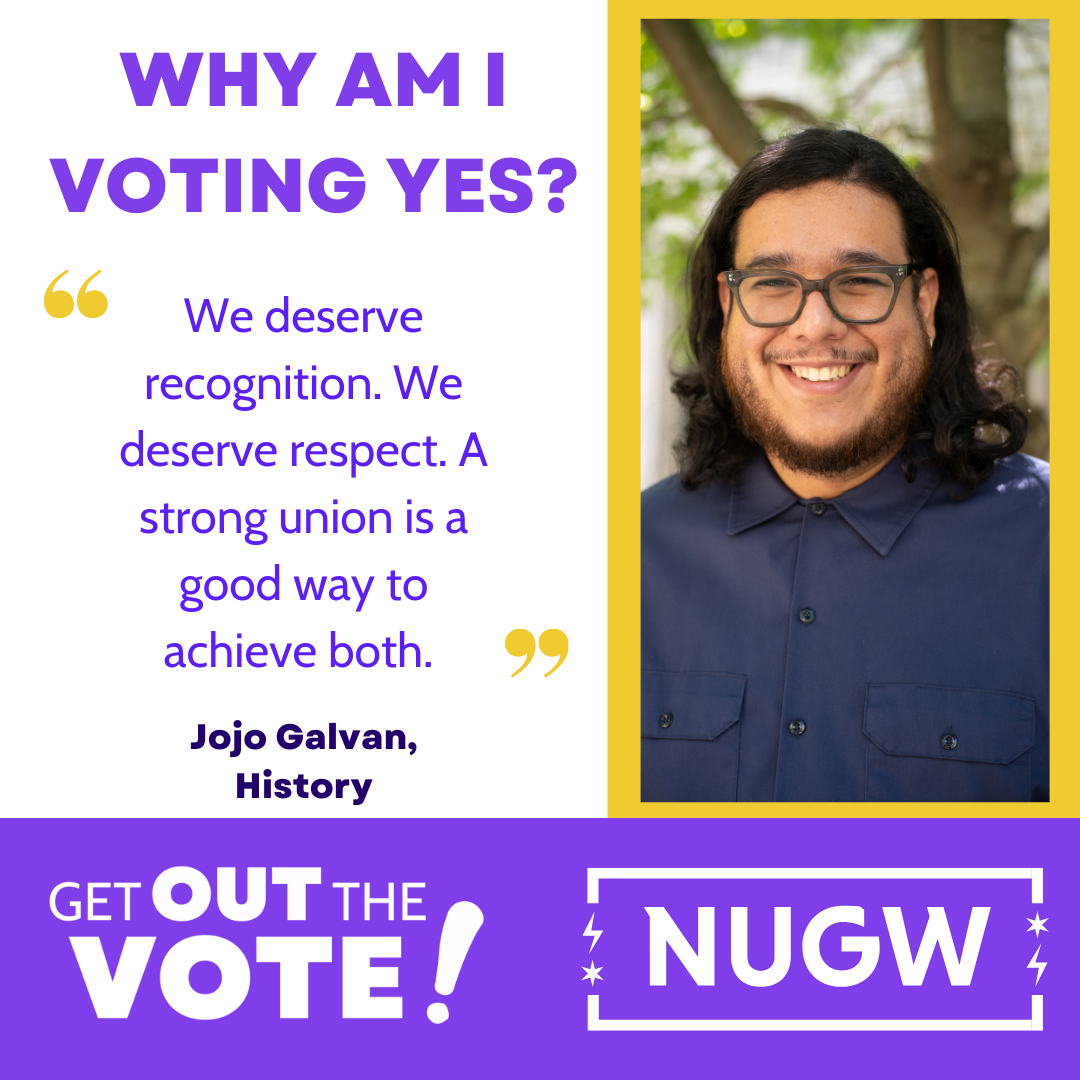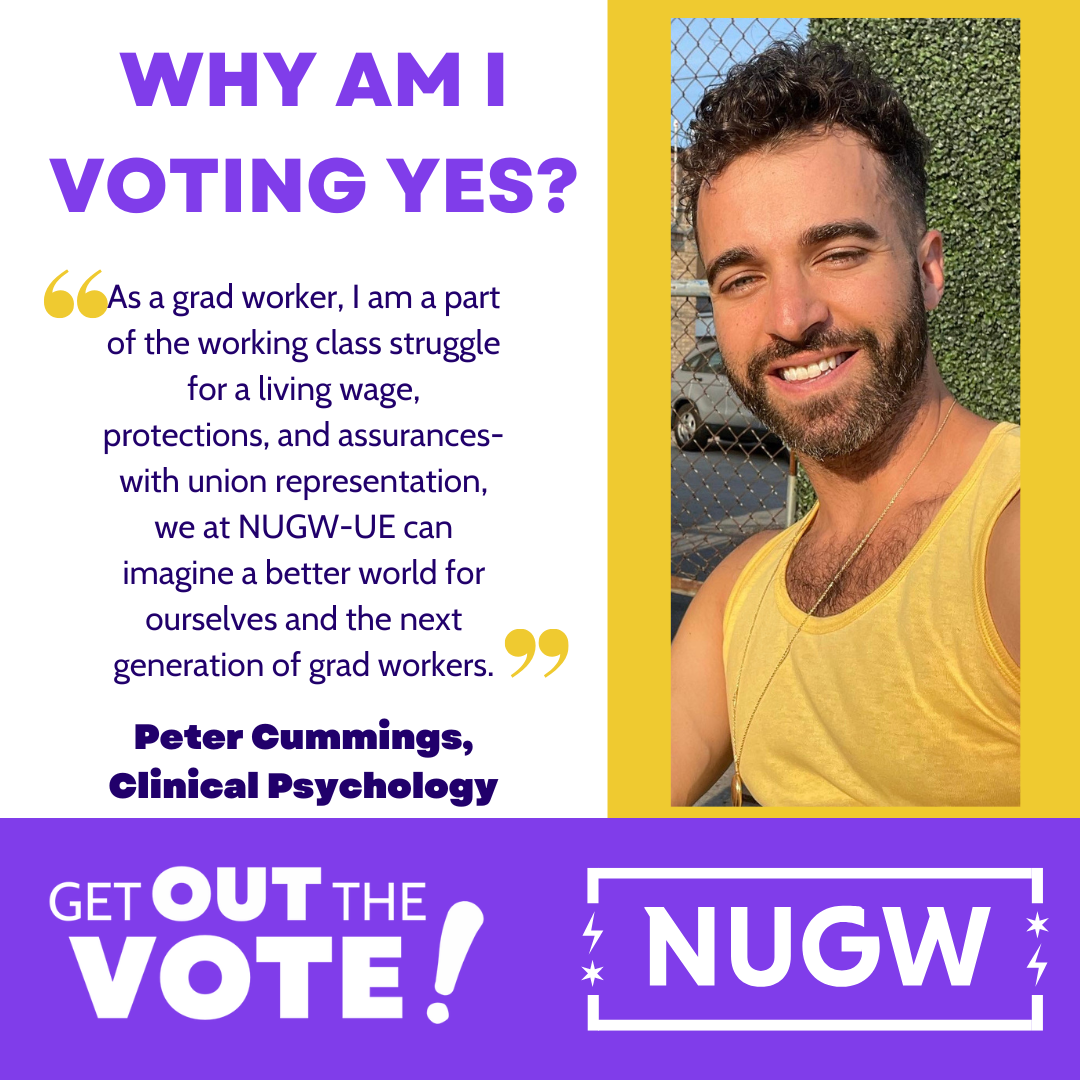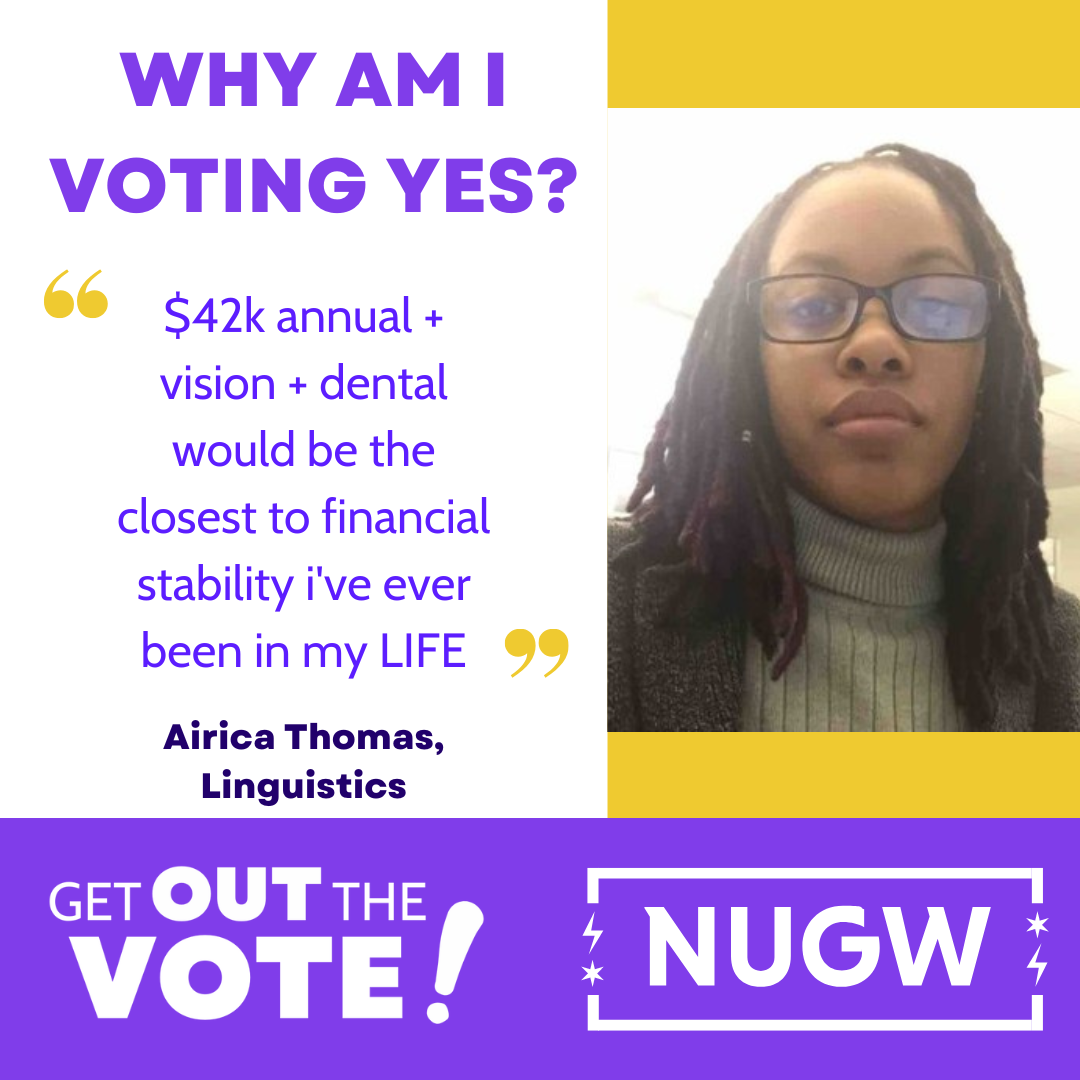 On January 10th and 11th we the graduate workers of Northwestern will say YES TO OUR UNION: NUGW-UE!
In solidarity,
The Graduate Workers of the NUGW-UE Organizing Committee