Winter 2022 General Member Meeting (GMM)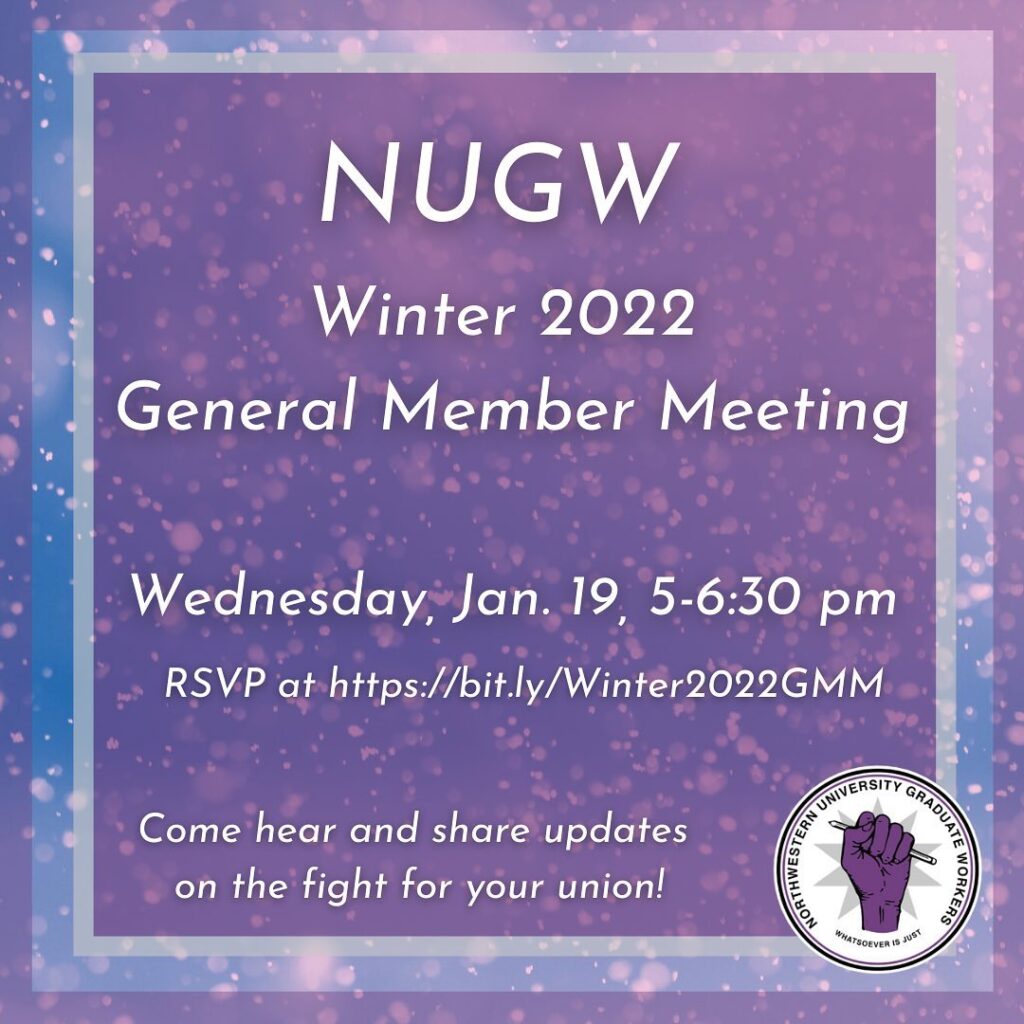 NUGW's Winter 2022 general member meeting will be Wednesday January 19th, from 5pm-6:30pm. RSVP for the GMM here.
Be sure to RSVP to receive the Zoom link, and hear about updates and next steps in the fight for a union at Northwestern. The meeting will involve planning sessions and exciting announcements.
The GMM is for current NUGW members. If you haven't joined or renewed your membership yet, please register to attend!