Organizing 101 (Sunday, April 10th)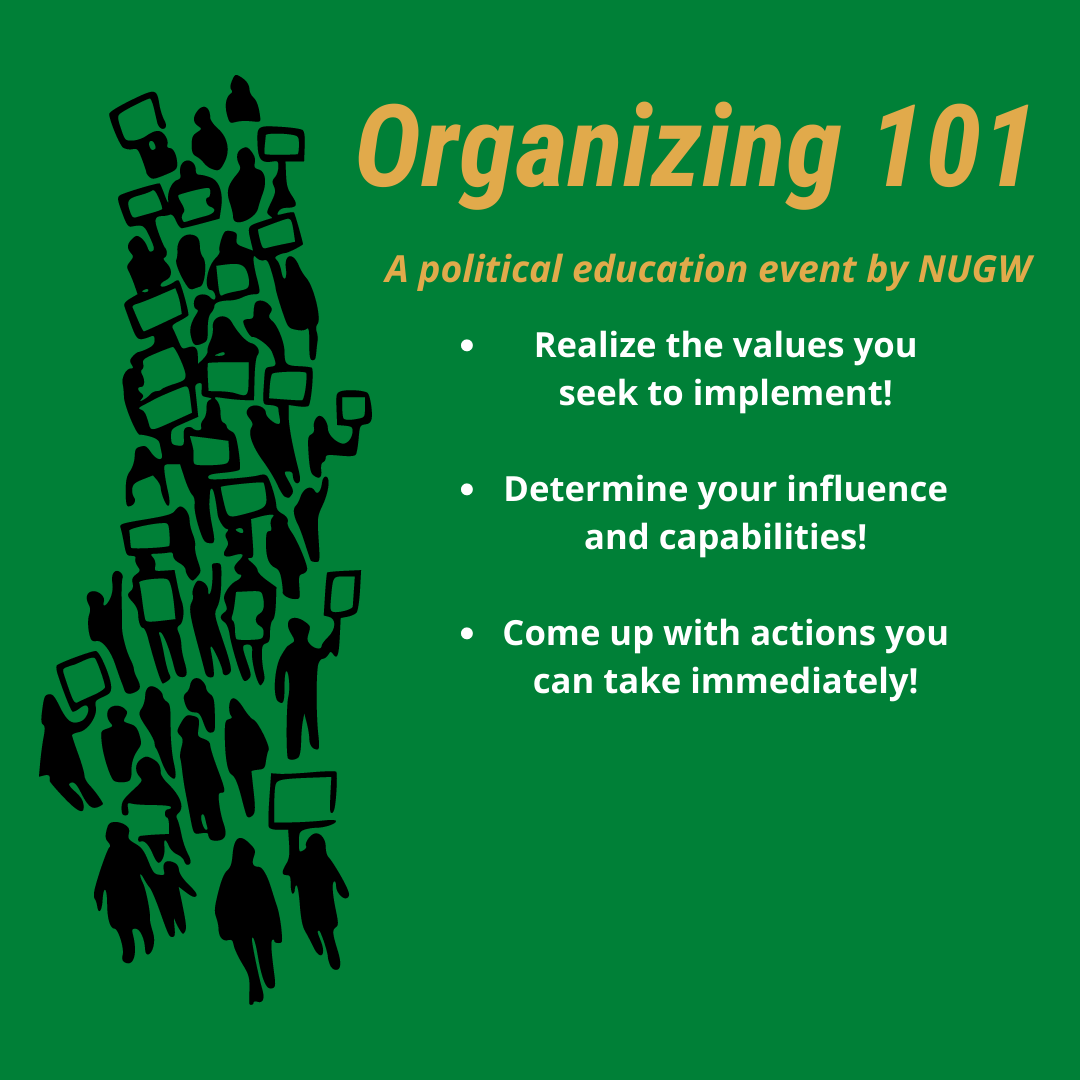 New to NUGW and want to learn how to start getting active in organizing?
RSVP now to join your fellow union members at Organizing 101 on Sunday, April 10th, at 2pm.
This is not only a "training," but an opportunity to think about the university as you want it to be and get in touch with the power you already have to make it that way! Through a series of activities, mini-teaches, and discussions, we will help you learn how you can build relational power with your peers and build your union.
The values we seek to implement in our academic and professional settings
An overview of relational power and its importance in a worker-driven university
How to determine your influence and capabilities in your department/lab/program
How to talk to your peers about organizing and working together to improve your working conditions
How NUGW is currently working towards better conditions for graduate workers
How to come up with actions you can take immediately!
No matter how long you've been a part of NUGW, or how much you've been active, we encourage you to come and share your skills and ideas here with your peers.
The session will be hosted over Zoom until we can safely do them in person. In order to manage the activities and ensure that everyone can be involved, these sessions will be limited to 20 participants.
If you're unable to attend this session, don't worry--our goal is to do this every quarter!