Fall 2021 General Member Meeting (GMM)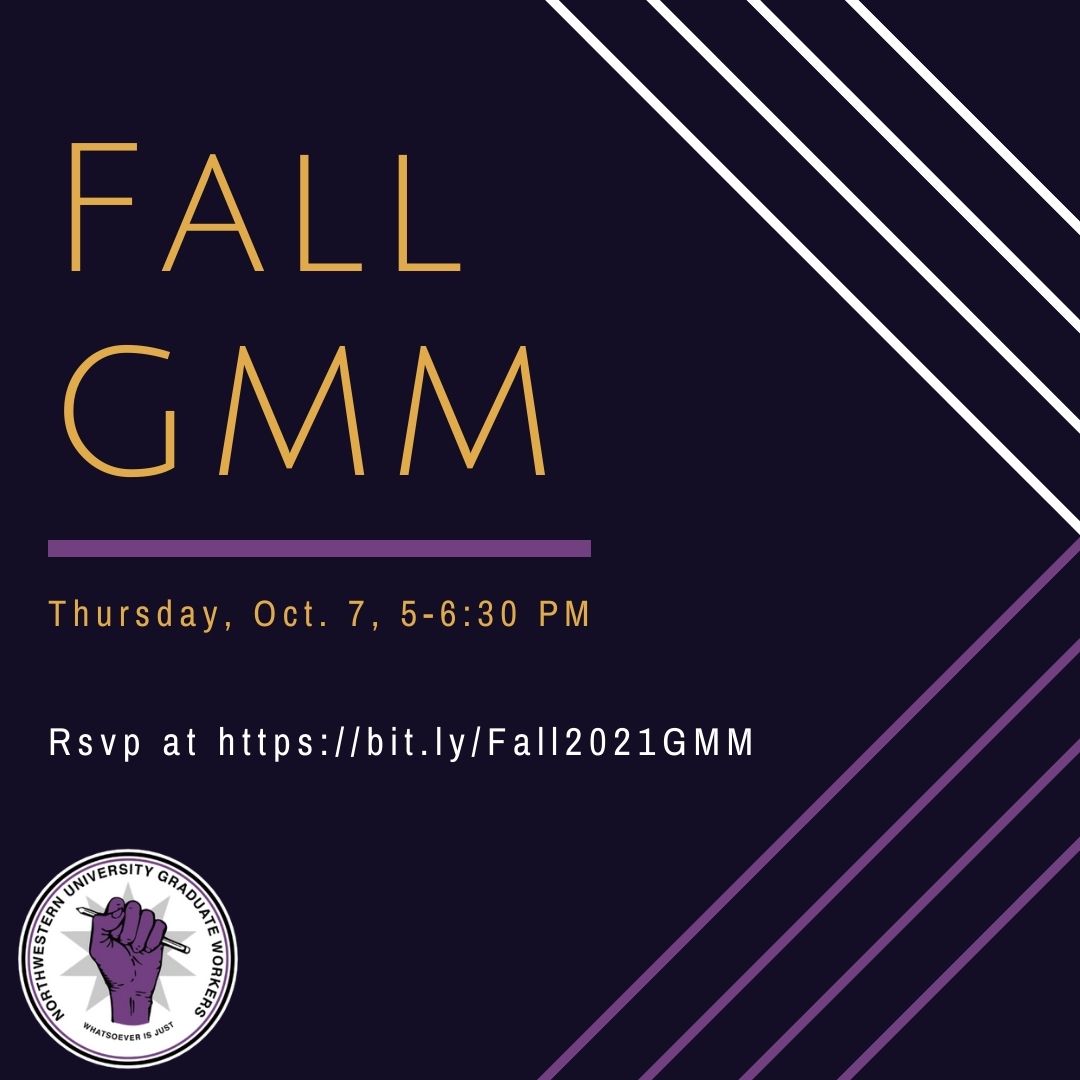 NUGW's Fall 2021 general member meeting will be Thursday October 7, 5pm-6:30pm. Register for the GMM here.
At the GMM, you will hear from our new officers about strategies for the upcoming year for winning the unionization fight. There will be updates from committees, and a chance for you to learn what they do and how to get involved! Finally, it will also be an important space for your feedback and questions.
The GMM is open to all NUGW members. If you have not renewed your membership and signed up for dues on the new website, you can still attend the Fall GMM; however, only members registered in the new system will be able to attend future GMMs.