Faculty Fireside Chat (Tuesday, March 15th)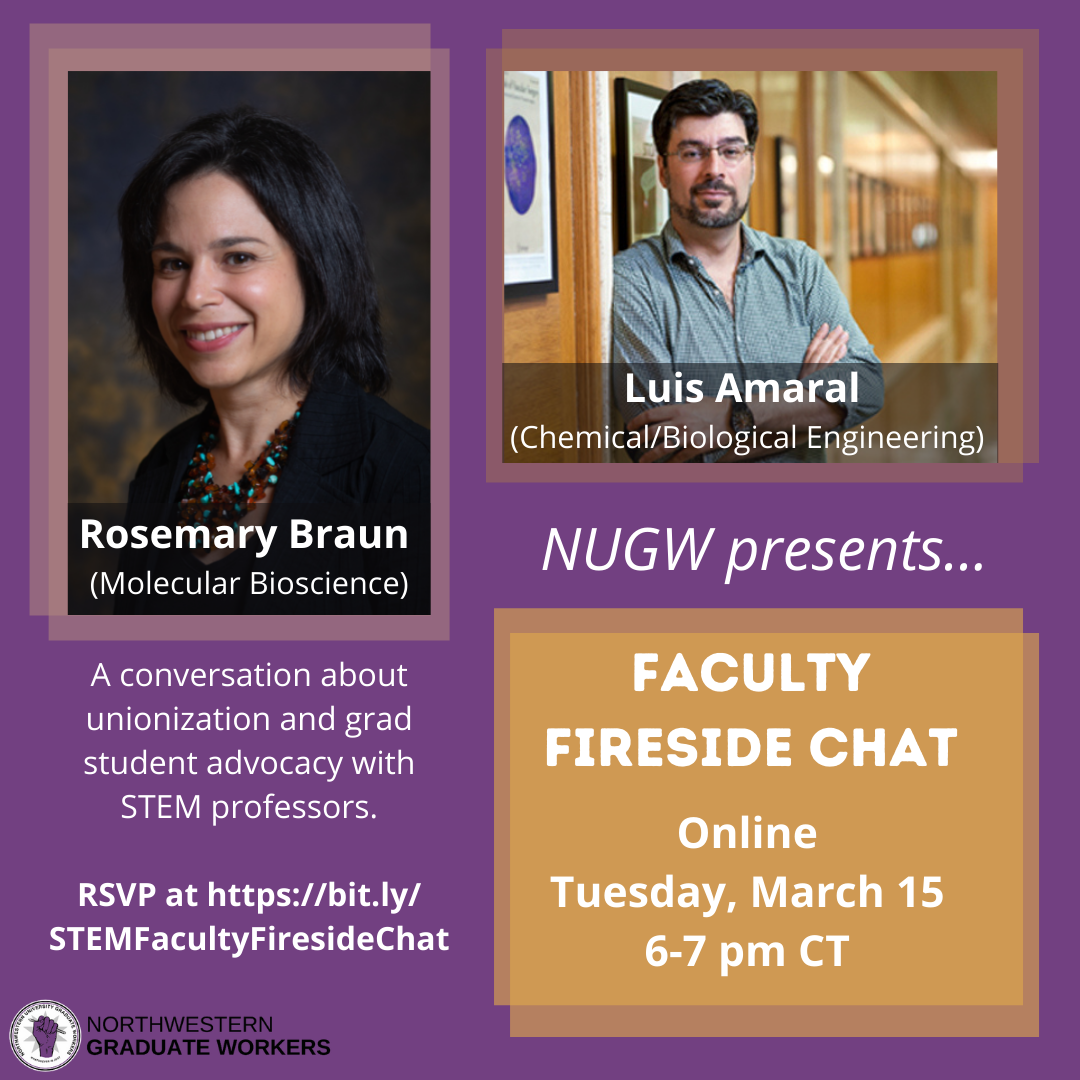 Maybe you have thought about organizing during your PhD, but you worry about how faculty might react to unionization efforts. If so, this Q&A is a perfect opportunity to hear directly from faculty!
Join a conversation about unionization and graduate student advocacy with STEM professors Rosemary Braun (Molecular Bioscience) and Luis Amaral (Chemical and Biological Engineering).
The event will be held online on Tuesday, March 15, at 6pm CT.
To attend, RSVP at bit.ly/STEMFacultyFiresideChat, or click this link.