Contract Action Team (CAT)
All grad workers can fight for a better workplace together within our Contract Action Team (CAT) framework. Whether you want to:
Help keep membership informed of important organizing events
Maintain relationships within the Evanston and Chicago communities and with outside labor groups
Find answers to key technical questions about contracts, unionization, and organizing more broadly
Help handle the day-to-day organizing tasks necessary to keep NUGW rolling
Discuss organizing strategies around getting the best possible contract
Be the point person for fielding organizing questions in your department
or do even more, the CAT has space for you to contribute meaningfully to our collective push for better working conditions!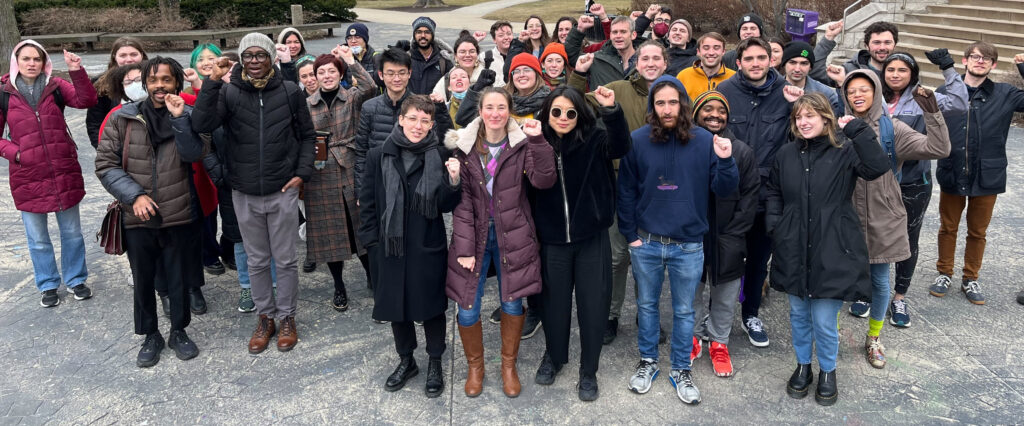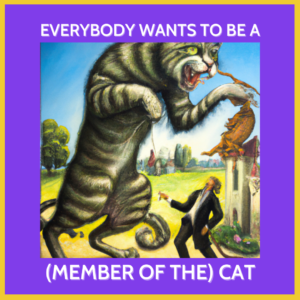 What is the CAT?
The contract action team (CAT) is a group of hundreds of grad workers who organize the union's power on campus!
The CAT supports the Bargaining Committee in making grad workers' voices heard throughout the bargaining process in order to get the best contract possible that addresses our many needs.
It shows that the union is not just a few people--it is ALL of us.
We can only win what we are organized to take, and the more of us push together through collective action the more of our needs can be secured.
What do I do on the CAT?
Being a CAT member allows YOU to get involved in organizing at whatever level of commitment suits your capacity.
Bigger tasks include writing and conducting our Bargaining Survey, or coordinating or going on walkthroughs in your building.
Regular tasks include membership on one of our standing committees, helping to keep the essential organizing tools of NUGW running.
You can also take on self-contained tasks like flyering, research, running petitions, website management, event turnout, & bargaining updates - every little bit helps us win!
How do I join the CAT?
Simply sign up to be a member of NUGW and then fill out our Join CAT form!